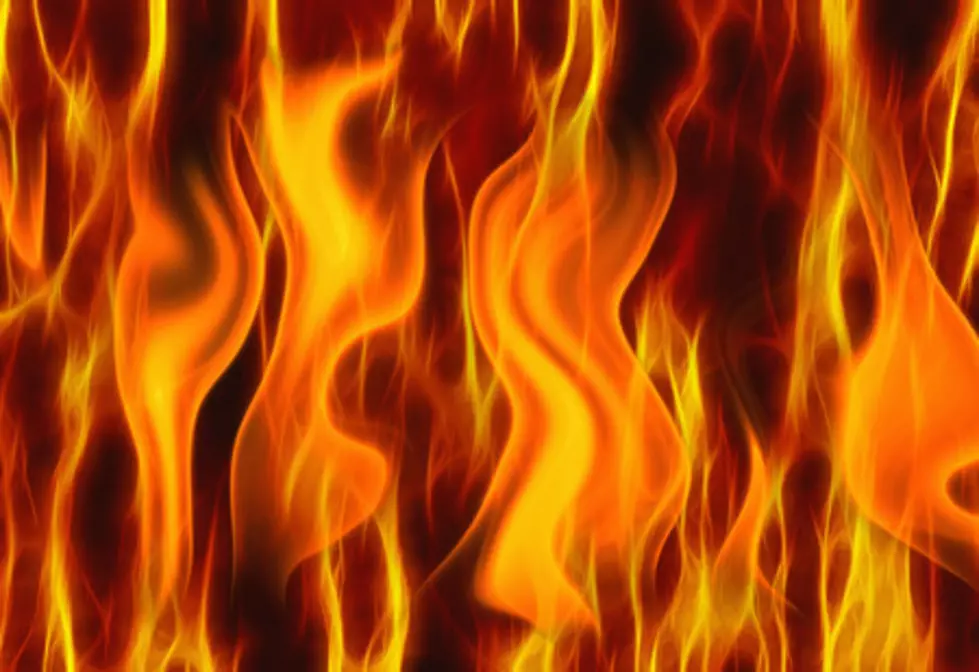 How Long Would You Have to Escape From a Fire? It's Less Than You Think!
GETTY IMAGES
If you woke up to the smell of smoke and realized you home was on fire, how long would you have to get out safely? 20 minutes? 15 minutes? It's WAY LESS than that!
Two minutes! Yes, just 2 minutes is the amount of time that fire experts say you may have to escape a home fire before it's too late safely.  That's less time than it takes most men to shave. Or for you to warm up a shower or brew a cup of coffee.  Just 2 minutes for you to get out safely.
This week is a great time to remind you of fire safety because it is Fire Prevention Week (October 9-15). This year's theme is, "Fire Won't Wait. Plan Your Escape.". The American Red Cross Serving Iowa urges everyone to practice their two-minute home fire escape plan and test their smoke alarms to stay safe from the nation's most frequent disaster.
HOW TO PRACTICE YOUR TWO-MINUTE DRILL Practice your plan with everyone in your household; also teach children what a smoke alarm sounds like and what to do in an emergency. Visit redcross.org/fire for more information, including a printable escape plan and safety tips for cooking and home heating According to the National Fire Protection Association, cooking and home heating are the leading causes of a home fire.
Include at least two ways to exit every room in your home in your escape plan.
Select a meeting spot at a safe distance away from your home, such as your neighbor's home or landmark like a specific tree in your front yard, where everyone knows to meet.
Place smoke alarms on each level of your home, including inside and outside bedrooms and sleeping areas. Test alarms monthly and change the batteries at least once a year, if your model requires it.
Check the manufacturer's date of your smoke alarms. If they're 10 years or older, they likely need to be replaced because components such batteries can become less reliable. Follow your alarm's manufacturer instructions.
Tailor your escape plan to everyone's needs in your household. If you or a loved one is deaf or hard of hearing, install strobe light and bed-shaker alarms to help alert you to a fire.
IF YOU NEED HELP If you cannot afford to purchase smoke alarms or are physically unable to install one, the Red Cross may be able to help. Contact your local Red Cross for help.
Since October 2014, the Red Cross Home Fire Campaign with community partners has saved more than 1,300 lives by educating families about fire safety, helping them create escape plans and installing free smoke alarms in high-risk areas across the country. To learn more about the campaign and how you can get involved, visit redcross.org/homefires.
LOOK: What 25 Historic Battlefields Look Like Today
The following is an examination of what became of the sites where America waged its most important and often most brutal campaigns of war. Using a variety of sources,
Stacker
selected 25 historically significant battlefields in American history. For each one, Stacker investigated what happened there when the battles raged as well as what became of those hallowed grounds when the fighting stopped.
These are the battlefields that defined the United States military's journey from upstart Colonial rebels to an invincible global war machine.