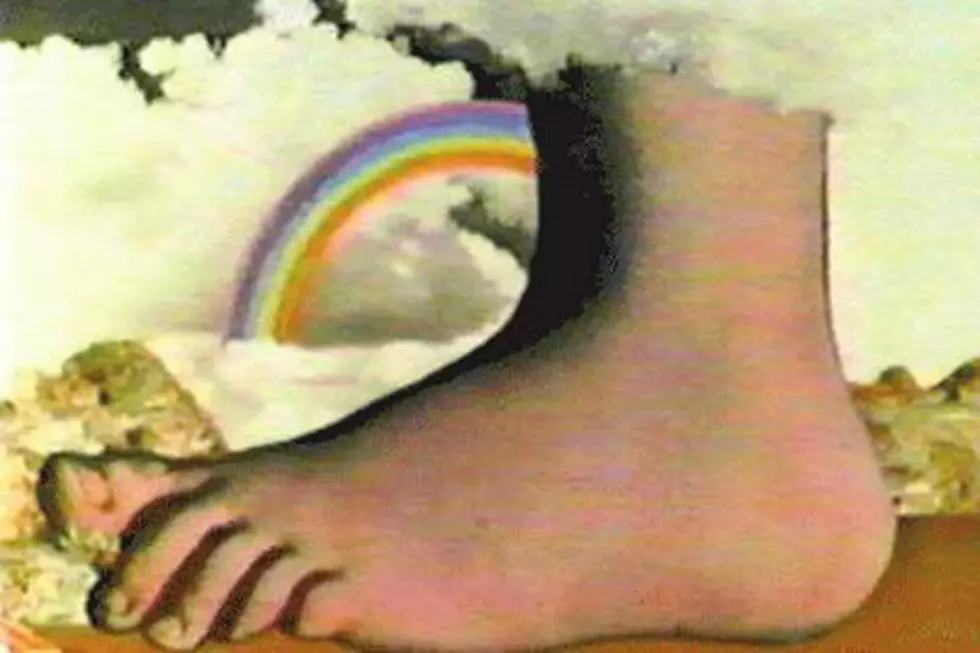 Monty Python Game Based on Stomping Foot Is Crazy Addictive
YouTube
There aren't too many thrills as viscerally funny and satisfying as the giant stomping foot that's graced so many Monty Python productions. From their groundbreaking TV show in the early '70s to their great movies at the end of the decade, the huge animated foot has been a constant presence.
And now it's looking to be your biggest time-killer for the next week or so. Holy Stomping is a new online game that features a bunch of fancy lads and ladies running across the screen, scurrying to nowhere in particular. And then the foot drops. Or rather, you make the foot drop, crushing the masses underneath the big, stomping foot.
You can play the game here. But don't tell your boss we told you about it. And you may want to turn down the volume before you go there. The sounds of galloping, charging horses, tolling bells and fanfare horns greet you at first. And once the foot drops, the sorta funny, sorta gross squish that marks each victory is probably not something you want your coworkers hearing.
Be careful, though, bow-sporting peasants shoot arrows at your appendage, and accidentally stomping on an angel results in a thud and a moan. So it's not all fun and games with the big-ass stomping foot. But for anyone who's watched 'Monty Python and the Holy Grail' and wishes they were the god controlling the giant, crushing foot, Holy Stomping is a gift from above.