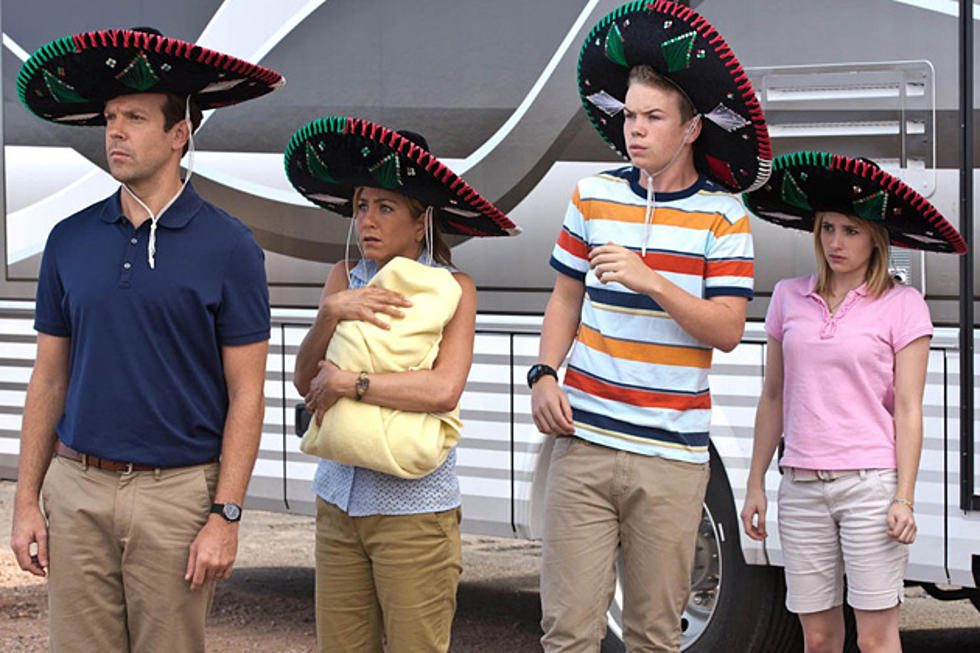 'We're the Millers 2′ Moving Forward With New Writer
Warner Bros.
'We're the Millers 2' seemed like a given, since the first one starring Jason Sudeikis, Jennifer Aniston, Emma Roberts and Will Poulter did so well at the box office, but New Line only now took the first step into making this happen -- getting a script together. That's where Adam Sztykiel steps in.
According to THR, Sztykiel is being hired to pen 'We're the Millers 2,' which is expected to be directed once again by Rawson Marshall Thurber and return the four principal stars, though deals are not in place for the actors as of yet. Sztykiel is known mostly for writing 'Due Date,' starring Robert Downey Jr. and Zach Galifianakis, and 'Maid of Honor' with Patrick "McDreamy" Dempsey. Worth noting is that Sean Anders and John Morris, who co-wrote the first 'We're the Millers,' are busy working on 'Horrible Bosses 2,' with Anders directing and Morris producing.
The first film saw a veteran drug dealer (Sudeikis) assembling a fake family (Aniston, Poulter, Roberts) to help him smuggle drugs out of Mexico and into the states. Lord only knows where the next one could lead, but we're interested (we guess?) to find out. Ed Helms, Nick Offerman and Kathryn Hahn also featured in the film.