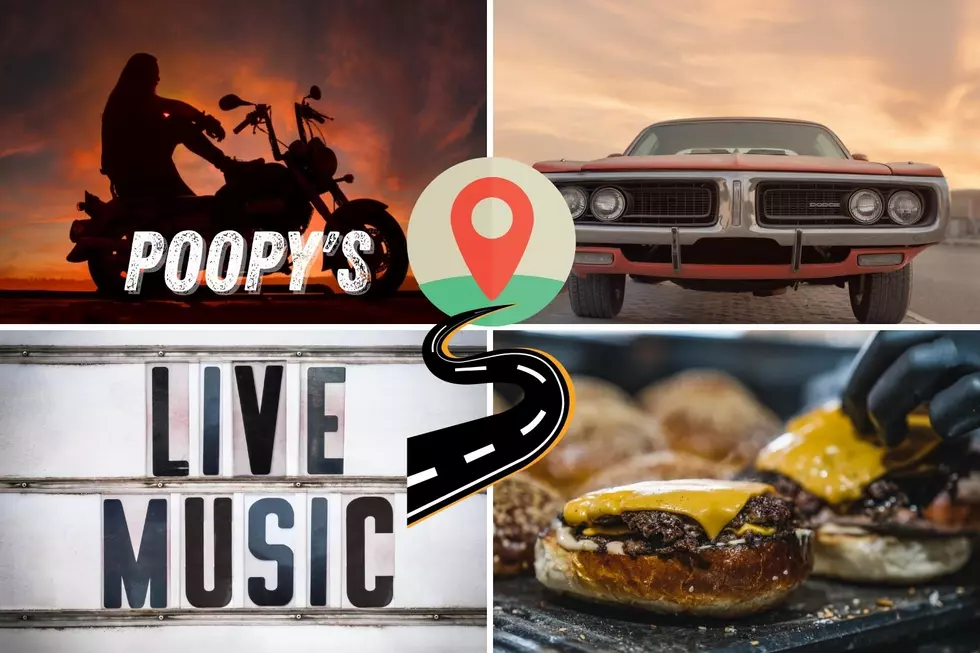 Labor Day Road Trip: Put Poopy's On Your Shortlist
Photo Credit: Keith B. via Canva
It's Labor Day Weekend, and that means making the most of the three-day holiday and unofficial kickoff to fall. Are you wondering where to go and what to do? Perhaps a fun road trip along the Great River Road is in order. 
One fun Labor Day Weekend option is the festive vibe and friendly tribe at Poopy's Annual Labor Day Car Show in Savanna, Illinois. 
Poopy's is known for miles around as Illinois' ultimate biker bar and good time destination. Its annual Labor Day Car Show is Monday, September 5th, 2022. 
Drive your classic car and register it between 8 am to noon with a $15.00 entry fee. There will be participant judging and trophy presentations at 3:30 pm. In addition, there will be 40 participant choice awards and best-of-show car & truck!
Like always, 3D sound will be at the show, and Jammer will be rocking the Poopy's stage from 1 to 5 pm. 
As if you needed more reasons to get to Poopy's this weekend. How about a cold brew, a smash burger, or one of their tried & true favorite items like juicy chicken strips or a hot roast beef sandwich? Sounds like a superb way to celebrate Labor Day, eh?
Whether it's the car show, biker bar vibe, rock and roll, or great food, Poopy's in Savanna is one Great River Road trip destination to celebrate Labor Day.
POOPY'S LABOR DAY WEEKEND ENTERTAINMENT
Friday, September 2nd
 SHYSTER 7–11 pm
Saturday, September 3rd
OLD SCHOOL 1–5 pm
INFINITY 8–11 pm
Sunday, September 4th
MENACE 1–5 pm
CRU U 8–11 pm
Monday, September 5th
JAMMER 1–5 pm
CAR SHOW 1–5 pm
DYNO DRAG TRAILER all weekend FREE to race your Motorcycles.
FOR MORE INFORMATION VISIT poopys.com
Dubuque's Riverview Park Provides Spectacular Views & Affordable Camping
Life along the Mississippi River remains as Twain described it 139 years ago. While the river and the towns lining its bank may be tamer today than in Twain's time, there remains a calming allure to resting on the riverbank and watching it flow.
Dubuque's City-owned and operated 20-acre Miller Riverview Park and Campground is one of the best places to relax and enjoy the mighty Mississippi.