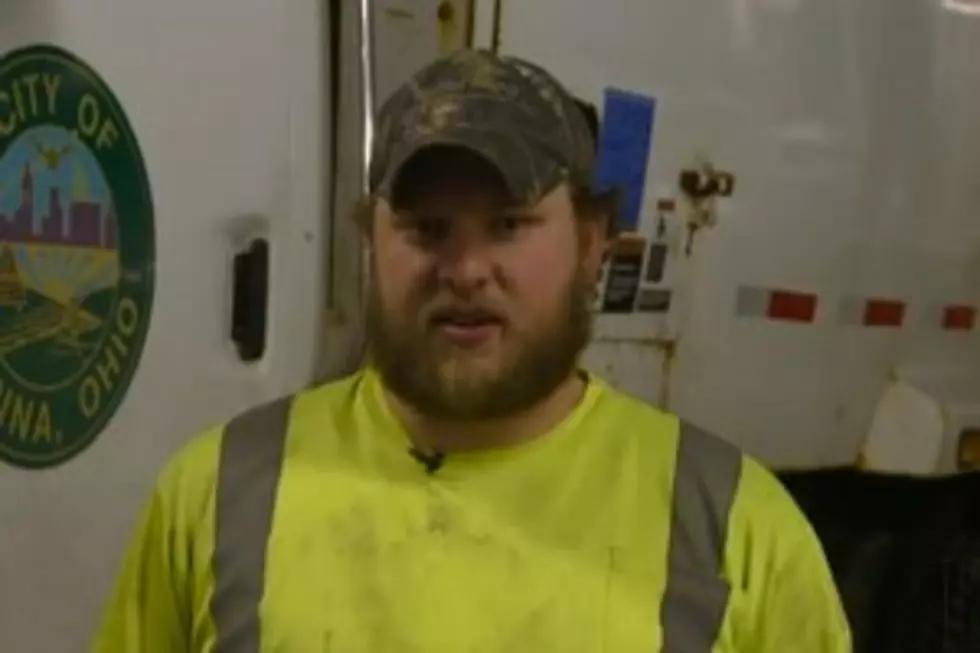 Garbageman Saves the Day by Returning Unopened Birthday Card With $50 Inside It [VIDEO]
Fox 8
One man's trash isn't always another's treasure.
Josh Kerns, a garbageman in Medina, Ohio, recently returned an unopened birthday card that he found on his rounds. Even better? The card had 50 bucks in it.
Kerns said he had a hunch the envelope, marked 'Lucy,' was not meant for the garbage. "Something that's not open sitting there, something told me to grab it," he said. "So, I just grabbed it."
After finishing their route, Kerns and his coworkers went back to the house and asked for Lucy. Sure enough, the card was meant for her. "I just thought it was great that they went above and beyond to come back out and find me and make sure that he gives me the card back because it had money in it," she said.
As it turns out, the card, which was from Lucy's sister-in-law, was accidentally tossed out with a box of other gifts.