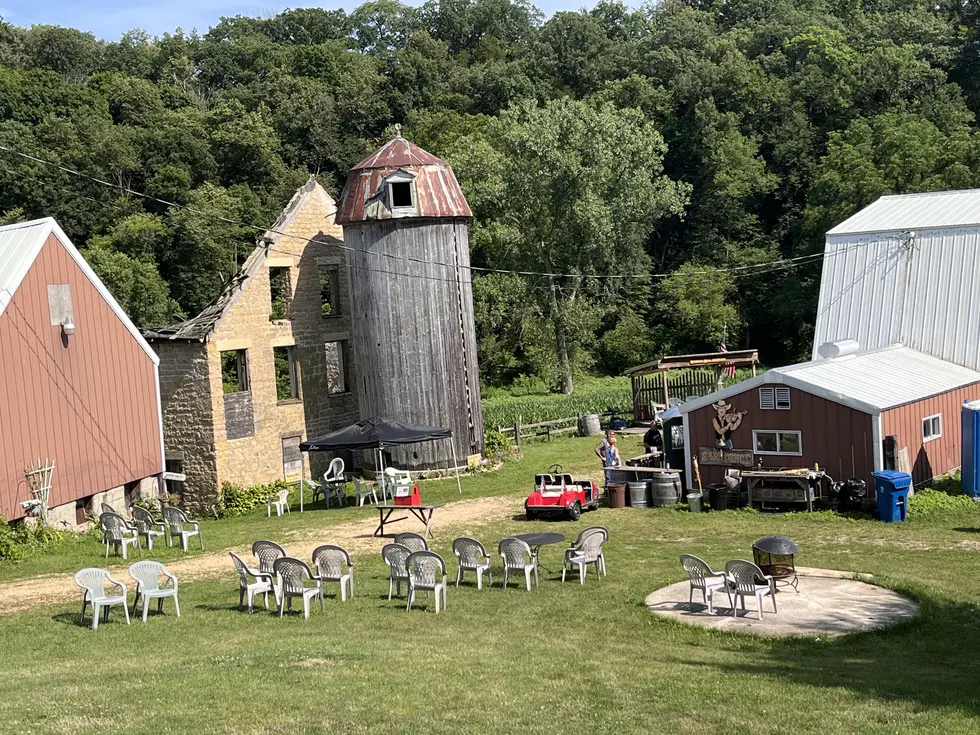 Enjoy the Rustic Charms & Music of Council Hill Station [AUDIO]
Photo Credit: Keith B.
A few years ago, a friend introduced me to the concept of the Wabi Sabi lifestyle. Essentially it's an ancient Japanese philosophy for finding beauty in imperfections and being willing to welcome a more natural life cycle. In other words, nothing can ever be perfect, so being accepting of this leads to a more harmonious existence.
In short, Wabi is about accepting things' humble and true nature. Sabi is about understanding how all things grow, age, and decay and how that reflects beautifully in objects and life.
Such as it is exploring the Tri-States and the Driftless Area. From weathered barns dotting the landscapes to historic towns, there's beauty in the well-worn and faded family farms. As well as the small towns with historic brick and stone buildings - many built well over a century ago.
On Sunday afternoon, I wound my way around the backroads of Jo Daviess County in northwest Illinois and found Council Hill Station.
Once a bustling railroad stop and general store, and as the crow flies, it's only nine or so miles from Galena. Still, it's as much about the physical attributes and fun & welcoming vibe of the place as the distance from anywhere particular.
Council Hill Station proprietor Jamie Jones has spent several years rehabbing and bringing a fun vibe to his rustic venue. Although it's in the middle of nowhere with a decaying woolen mill and a worn wooden silo, that's precisely the perfection of the place.
Jamie Jones shares the story of the Council Hill Station
The General Store & Station has been mostly restored and feels like a well-preserved stopover in a place that time forgot. But the real magic is happening in the yard and barn out back.
Out back, the makeshift bar is assembled with plywood and wine barrels. Cold beers and sodas make up most of the offerings, but you may be able to BYOB along with a picnic. A tip may be a nice gesture for the opportunity.
But, again, its unstructuredness adds to the whimsical nature of Council Hill Station.
Jamie occasionally excuses himself from the bar to sing a song on stage, and he can deliver the tunes. But he's not alone; the folks performing are seasoned area musicians who know how to make music, sing and entertain a crowd gathered from miles around.
There's an outdoor and indoor stage and plenty of seating options over the sprawling property. Of course, you are welcome to explore, including the ruins of an 1800s stone woolen mill, outbuilding, and the nearby branch of the Galena River.
While I'm discovering it for the first time, many motorcyclists and area adventurers have known of the spot for some time. It's a popular weekend destination when it's typically open throughout the summer on Friday evenings and Saturday and Sunday afternoons with the occasional special mid-week events.
So, suppose you're seeking a step back in time and can accept the imperfections of the Council Hill Station. In that case, you're primed for a beautiful day with music and friendly folks in the perfect rustic setting.
It's a relatively close drive yet far away from anything and everything. Learn more by visiting the Council Hill Station Facebook page.
More Council Hill Station Photos
See the Must-Drive Roads in Every State