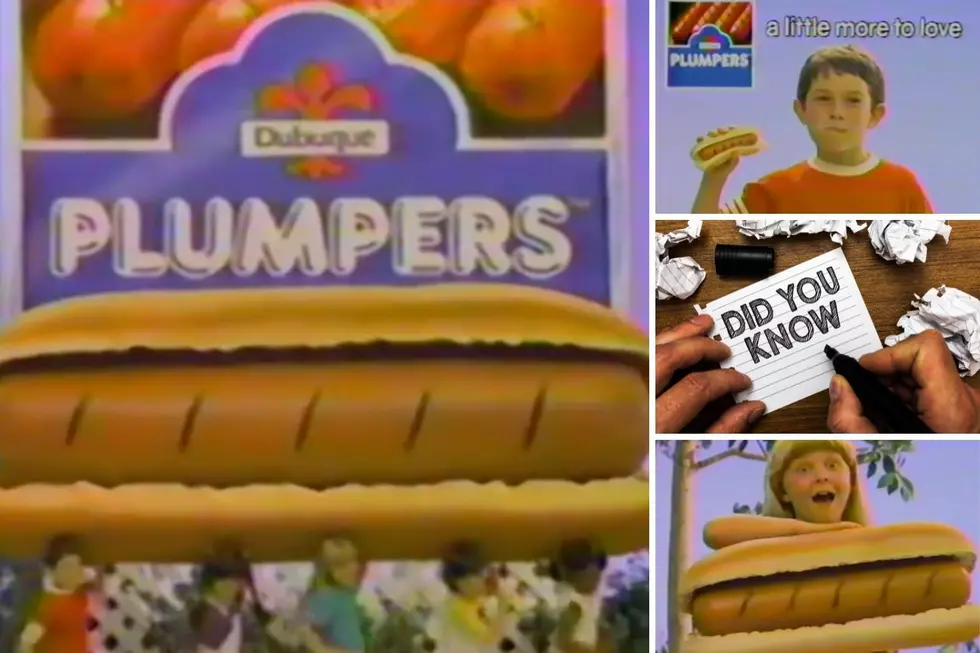 Dubuque Plumper Hotdog Becomes a Tough Trivia Question [Audio]
Photo Credit: Youtube Channel primemover92 via Canva
Each day at 7:10 am on the Good Morning Rodeo; we go down the rabbit hole with Rodeo Really Tough Trivia. How I can come up with the questions is a bit of a mystery, even for myself. But it is akin to making sausage!
Typically I start by looking at my National Day calendar and contemplate which day jumps out to me. From there, it's a deeper dive as I begin to explore and consider a connection to our Good Morning Rodeo audience and the Tri-States.
For instance, today is National Beans and Franks Day. That seems simple enough, right? However, giving this relatively innocuous day a little local flavor was necessary because I like to find the personal angle for our listeners.
Sure, National Beans & Franks Day is fun, but let's be frank, it's really about the hotdog more than the beans.
My initial research provided some fun stats. Did you know it's estimated that Americans consume 20 billion hot dogs a year? That mind-blowing sodium gut-buster works out to about 70 hot dogs per person each year.
Additionally, the National Hot Dog and Sausage Council estimate that Americans typically consume 7 billion hot dogs from Memorial Day to Labor Day. This would be during peak hot dog eating season!
I could've gone with that as the Rodeo Really Tough Trivia Question, but would that spark a local connection or listener interest? Not very likely.
So I dove deeper to find that unique Dubuque angle by reflecting on my youth and recalling the hot dog always chilling and ready for grilling in the family fridge. As it turns out, this particular frank was also one of the most popular hotdogs in America, produced right here at the Dubuque Packing Company. 
This led to our morning trivia question:
Can you name the iconic hotdog that was once a summer barbeque staple bearing the Dubuque name?
A. Dubuque Diggity Dog
B. The Dubuque Duke
C. Dubuque Plumper
D. Dubuque Super Frank
Loyal listener Rick Baumhover was lucky caller number five with the correct answer: The Dubuque Plumper!
Encyclopedia Dubuque states the Dubuque meatpacking plant had an annual production of 250 million hotdogs, with daily production reaching 96,000 per hour. At one point, the Dubuque Packing Company and FDL Foods were among the nation's significant meatpackers.
The stats prove what a player the Dubuque Plumper Frank was in the hotdog game.
Be sure to tune in each weekday morning at 7:10 am for your chance to win with Rodeo Really Tough Trivia!
Did You Know These Famous People Were From Iowa?