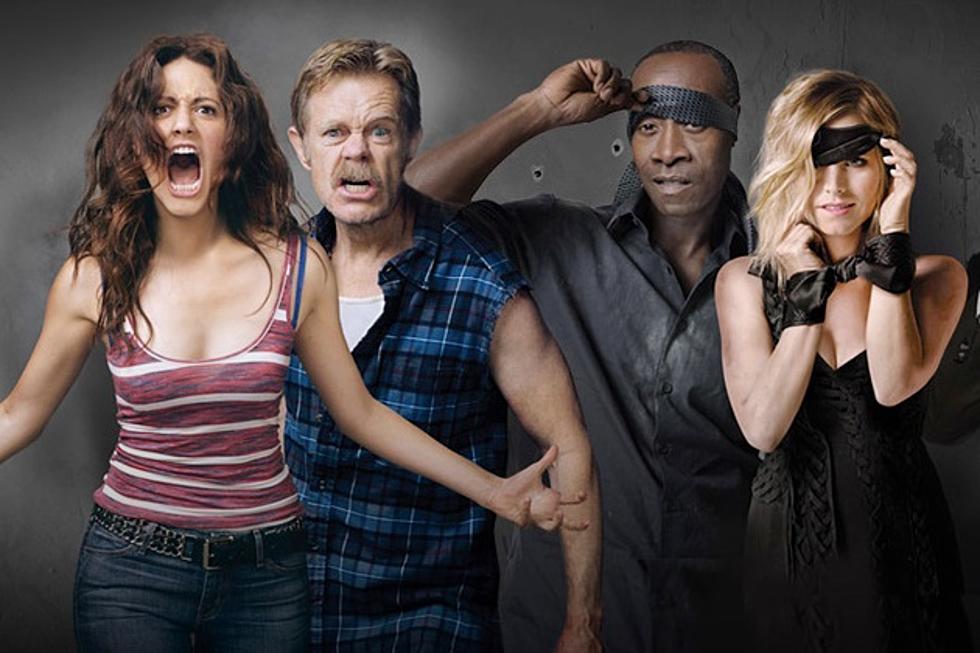 Showtime Renews 'Shameless' and 'House of Lies' for 2015 Seasons
Showtime
This shouldn't come as much of a surprise, given that Showtime's most quietly-continuing 'Episodes' had already been granted an additional season, but good news all the same: Emmy Rossum-William H. Macy family drama 'Shameless' will officially return for a fifth season in 2015, as the Don Cheadle- and Kristen Bell-starring 'House of Lies' will return for its fourth.
Showtime announced the news Tuesday, though neither series have been particularly on the bubble. 'Shameless' continues to enjoy its most-watched season to date, averaging about 5.5 million viewers, up from the previous year, while 'House of Lies' steadily averages 3 million viewers per week across multiple platforms.
The fourth season of 'Shameless' saw the Gallagher clan creeping up the poverty line, though Frank (Macy) continues to have serious medical issues following the previous season finale, which also saw the departure of series star Justin Chatwin. Don Cheadle's 'House of Lies' continues with Marty (Cheadle) once again at odds with Jeannie (Bell), as the two lead competing agencies.
Well, what do you think? Even with 'Californication' on its last legs, are you relieved to have more 'Shameless' and 'House of Lies' in our future?