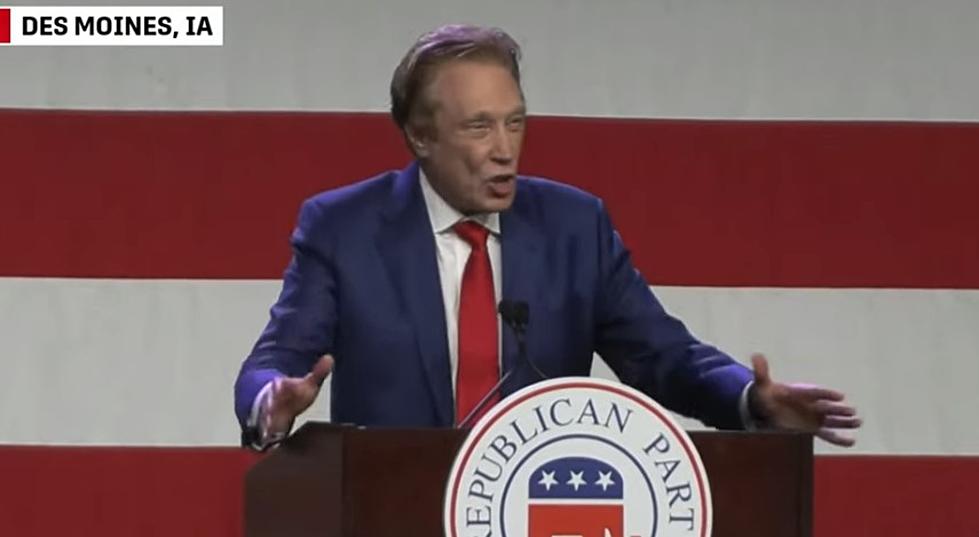 RNC Snubs Perry Johnson On Debate Lineup
YouTube/Perry Johnson
Despite the optimism and efforts of Michigan businessman Perry Johnson, he did not make the stage for Wednesday night's Republican debate in Milwaukee. The RNC revealed the lineup in a press release.Here's a list of who will be on the stage for the Fox Debate.
Governor Doug Burgum
Governor Chris Christie
Governor Ron DeSantis
Ambassador Nikki Haley
Governor Asa Hutchinson
Vice President Mike Pence
Vivek Ramaswamy
Senator Tim Scott
Mr. Johnson has embraced the presidential primary process like few others in recent prior history. How many candidates are self-funding their efforts? Instead of staying in the cool comforts of private industry, Mr. Johnson is hosting a weekly show on Newsmax, a Big & Rich concert in Iowa, and pressing the flesh on the trail in Iowa and New Hampshire.
Perry Johnson Responds To The RNC Snub
Unfortunately, despite his efforts and his showing in the polls, the RNC will not allow Mr. Johnson on the debate stage Wednesday night. The RNC chairwoman recently spoke about the diversity of the GOP field. However, what about the economic variety of a self-made man who wants to return our country to what it once was?
The Republican Party should welcome Perry Johnson instead of closing off their debate to the old politicos club. Haven't we had enough Washington politicians?
LOOK: Where people in Iowa are moving to most
Stacker
compiled a list of states where people from Iowa are moving to the most using data from the U.S. Census Bureau.
25 Eastern Iowa Restaurants We Want on 'Diners, Drive-Ins & Dives'
The Food Network show 'Diners, Drive-Ins and Dives' hasn't made very many stops in Iowa, so we wanted to give them a few ideas for their next visit! Our list contains diners, hole-in-the-walls, small town staples, places that have stood the test of time, and restaurants that just have that perfect dive-y vibe. Most of our picks come from the Cedar Rapids/Iowa City areas, but we did include a few favorites that are a bit of a drive! Here are 25 of the places we'd love to see on 'Diners, Drive-Ins and Dives' someday:
Do Not Leave These 12 Items In Your Car In The Iowa Heat
It's a toasty summer. Keep your stuff safe and don't leave these items in the car.