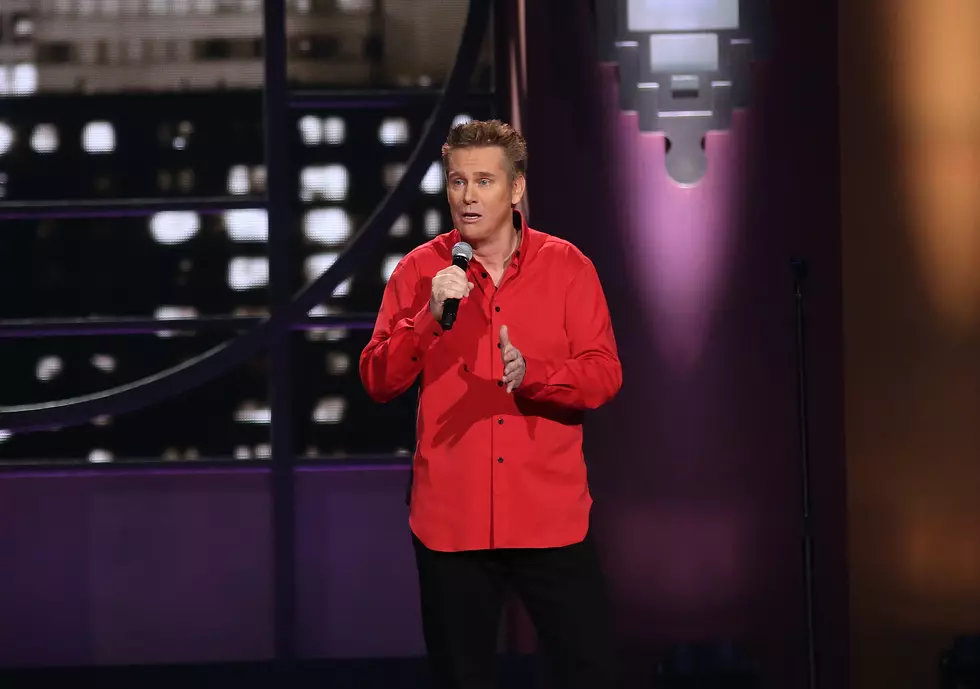 Popular Comedian Coming to Dubuque in 2023
Photo Credit: Bennett Raglin, Getty Images
After Charlie Berens performed in front of a sold out crowd this past weekend, the Five Flags Center is making sure that the laughs continue. They've just announced another comedian, who will be making his Dubuque debut come 2023!
On Thursday, March 30, 2023, comedian Brian Regan will be performing at Five Flags,. Regan has been seen in specials on both Netflix and Comedy Central, as well as guest appearances on everything from The Tonight Show to Jerry Seinfeld's uber-popular Comedians in Cars Getting Coffee.
Regan is an acclaimed comic that critics, fans, and fellow comedians adore. Vanity Fair called his set "the funniest stand-up alive," while Entertainment Weekly billed him as "your favorite comedian's favorite comedian."
Regan is no rookie in the comedy sphere either. He has been hitting the stand-up circuit for 30+ years on the strengths of his material alone. Visiting close to 100 cities a year, he's been able to pack venues of all sizes during his illustrious career.
Furthermore, Regan is also a regular in Peter Farrelly's TV series, Loudermilk, which premiered in 2021 on Amazon Prime Video. His second stand-up special for Netflix, Brian Regan: On the Rocks, also premiered on the streaming service that same year.
Tickets to Brian Regan will be available to purchase this Friday at the Five Flags Box Office, on their website, or via Ticketmaster. Members of the Five Flags Email Club have already been given details about a special presale, which begins on Wednesday.
Five Flags Center has been stepping their game up. They had a jam-packed summer featuring everyone from Steve-O to Brett Young, and this week, they just announced Cirque Musica would be coming to the area in November! Brian Regan will surely bring laughs and good vibes come March!
Take a listen to an interview I conducted with Five Flags Center General Manager HR Cook earlier this week!
The Cast of 'Friends': Then & Now