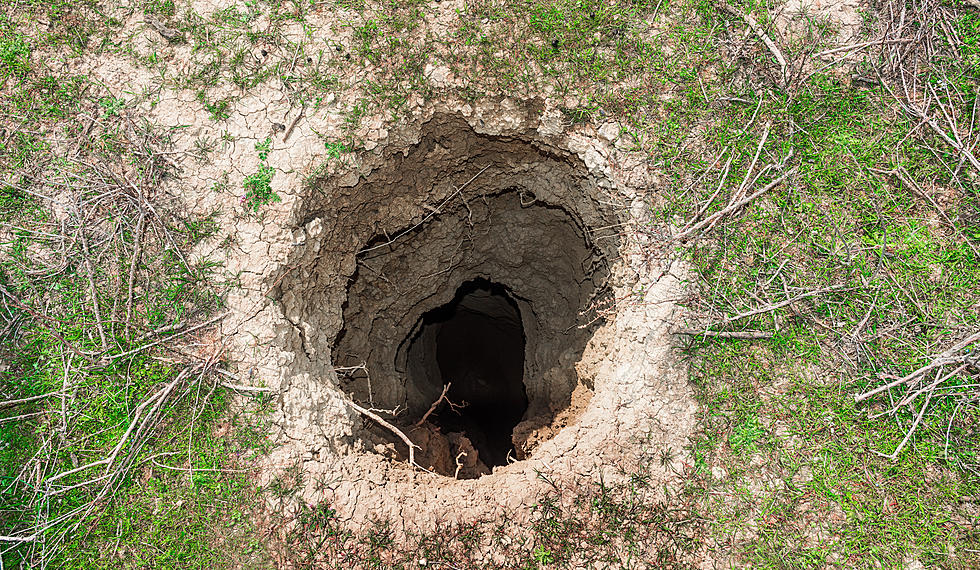 There's a Mysterious Pit in Southern Illinois that No One Will Talk About
Getty Images/iStockphoto
Somewhere in Southern Illinois is a strange pit that can be found in an old farmyard. Those who claim to know something about it aren't talking.
The question arose in the Haunted Illinois public Facebook group with this cryptic description:
I've heard about it. Deeply haunted part of former farmstead. Supposedly can hear fiddle or violin along with feeling the dark spirits...
There was little additional information to be had and those who have an inkling aren't saying much
Very familiar, bad place, and on private property, it's the ruins of a farmhouse...a place outside of Hamel

Stay away!!
Hamel is northeast of St Louis along old Route 66. Interestingly, a barn near Hamel built in 1901 is being used by the reclaimed wood company, Rustic Grain, with portions of the barn now being broken up and being used in projects around the St. Louis area. While there's no indication this particular farm southeast of town is the farm that contains 'the pit' the photos on this page sure conjure up images of farms with a story to tell.
There's another theory that the Pit can be found in the very tip, southernmost section of Illinois in Cairo where the Ohio River meets the Mississippi. There are, of course, many stories surrounding Cairo, a depressed city that has seen a severe economic downturn and racial strife.
Enter your number to get our free mobile app
A third possible explanation of 'the pit' is a rumored buried treasure of Anna Pierce Hobbs Bixby at Cave-in-Rock. The Online Illinois History Journal shares the full story of Bixby, a country doctor and herbalist:
Anna Bixby left a treasure trove concealed in a cave named after her....Along the bluff, in the vicinity of the cave, where people have reported seeing a strange light appear over the years. The large, glowing light moves in and out of the trees and among the rocks, vanishing and then reappearing without explanation. It is believed that the light may be that of Anna Bixby, still watching over the treasure that she hid away years ago.
The most famous unexplained pit is in Washington state, across the country from Southern Illinois, the legend of Mel's Hole, as first heard on Art Bell's Coast to Coast AM.
Are Ghosts Haunting the Mushroom Mines of Kentucky?