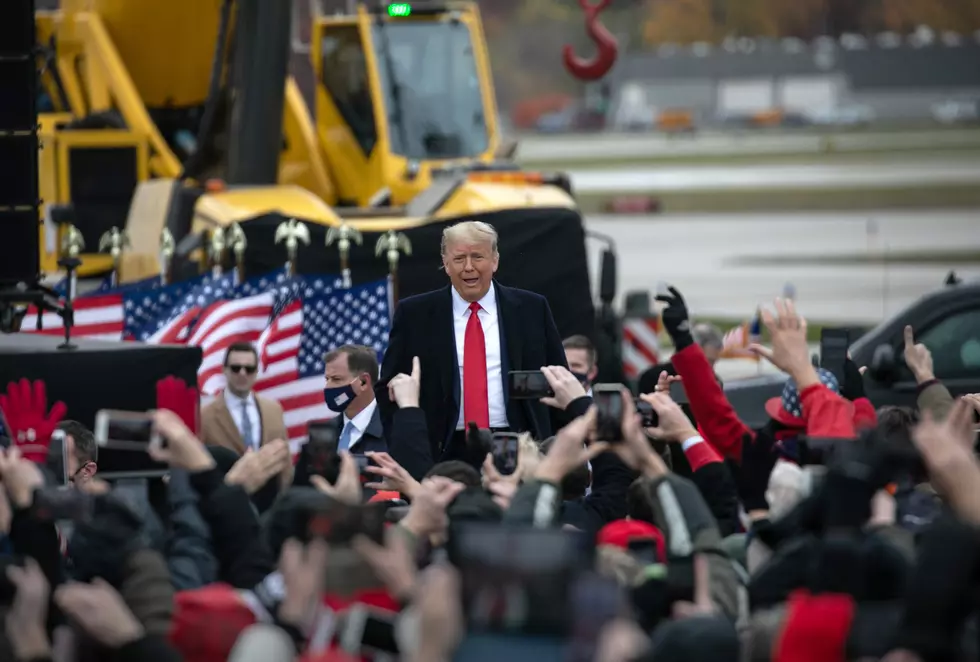 President Trump Will Stop Through Dubuque This Weekend
John Moore - Getty Images
A short time ago our friends from Telegraph Herald reported that President Donald Trump is planning a stop in Dubuque this Sunday (11/1).
President Trump will appear at the Dubuque Regional Airport at 10965 Aviation Drive.
He's scheduled for a 1 p.m. appearance and according to the story from Telegraph Herald the event is being called a Make America Great Again Victory Rally.
Doors will open at 10 a.m. and a ticket is required. There is also a Covid-19 liability waiver, so check the WEBSITE event page for full details.
You can also see the story from TH ONLINE HERE.