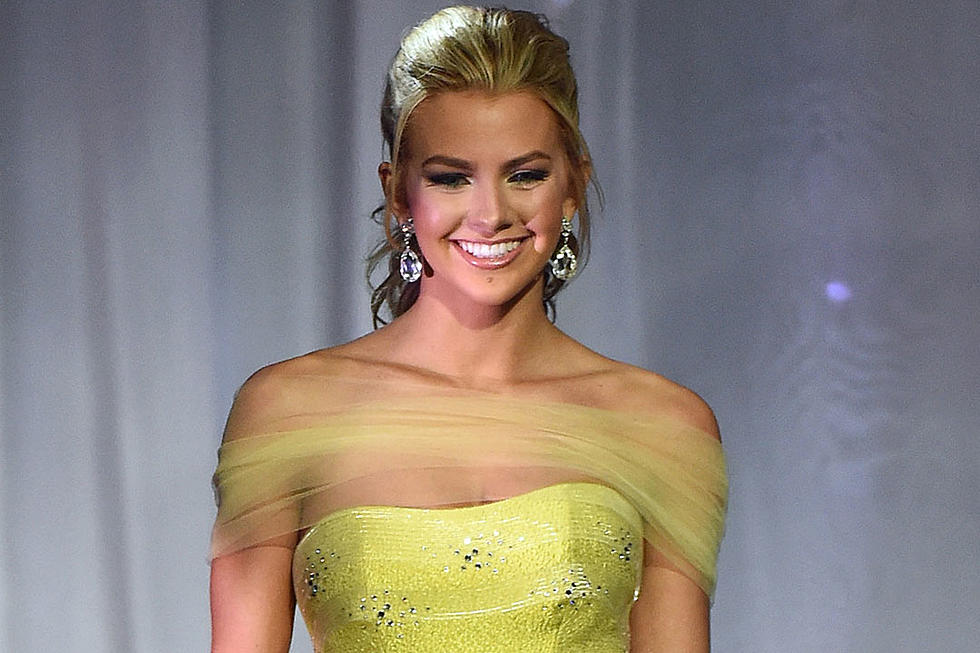 Miss Teen USA Karlie Hay to Keep Her Crown Despite Racist Tweets
Ethan Miller, Getty Images
It may be beneficial to future generations for elementary schools to work into their annual curriculum the valuable and undying lesson that the Internet is forever. Better yet, some lessons thrown in about racist rhetoric, and how it's unacceptable to use in virtually every context. The newly minted Miss Teen USA Karlie Hay would've benefited from either lesson, as she's currently come under fire for racist tweets she posted between 2013 and 2014.
The offensive tweets in question — which included the n-word — were unearthed shortly after Hay was crowned the winner of the Miss Teen USA pageant on Saturday (July 30). Their vast circulation prompted Hay to privatize her Twitter and post an apology via Instagram, in which she swears she's since changed her ways.
"Several years ago, I had many personal struggles and found myself in a place that is not representative of who I am as a person," she wrote. "I admit that I have used language publicly in the past which I am not proud of and that there is no excuse for. Through hard work, education and thanks in large part to the sisterhood that I have come to know through pageants, I am proud to say that I am today a better person.
"I am honored to hold this title and I will use this platform to promote the values of The Miss Universe Organization, and my own, that recognize the confidence, beauty and perseverance of all women."
The Miss Universe Organization seems to believe Hay has suffered a substantial punishment via moderate public shaming, as they have decided against rescinding her crown.
"The language Karlie Hay used is unacceptable at any age and in no way reflects the values of the Miss Universe Organization," the organization wrote in a statement, via CNN. "As Karlie stated, she was in a different place in her life and made a serious mistake she regrets and for which she sincerely apologizes. Karlie learned many lessons through those personal struggles that reshaped her life and values. We as an organization are committed to supporting her continued growth."
See the tweets Hay posted (and will go unpunished for writing!) via screenshots below.
20 Disney Movie Moments That Definitely Weren't Meant for Kids