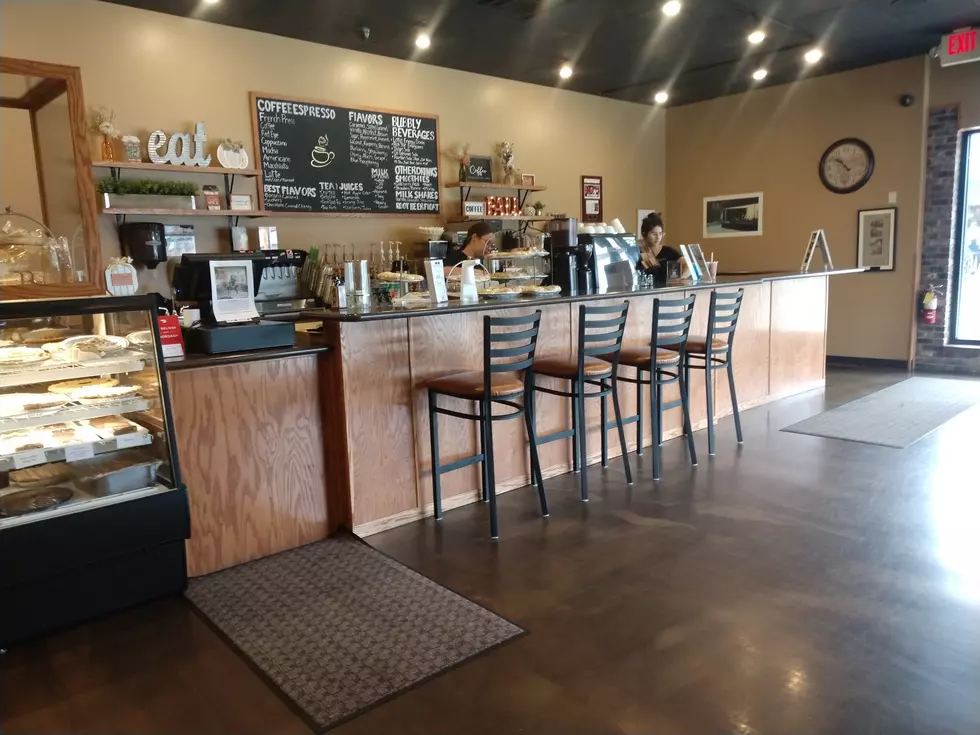 Krumpets Restaurant & Bakery Starts Your Morning with Sweetness
Photo Credit: Steve Pulaski
I think one of the subtle charms of bakeries and diners is the fact that no matter where in the country you might find yourself, you're never that far from a blissful little eatery offering an omelet, pancakes, or bakery.
For residents of Fulton, IL — a sleepy river town just past Clinton, a little over an hour from the Tri-States, Krumpets Restaurant & Bakery has been a neighborhood staple for 15 years. I found myself in Fulton visiting a friend from college after a weekend at Wild Rose Casino in Clinton, IA.
Krumpets is located on the corner of 4th Street and 11th Avenue, mere blocks from the Mississippi River, which provides the town gorgeous views in both sunny or overcast conditions.
Krumpets houses a wide variety of coffee blends, including lattes, espressos, and French Press concoctions. They're sure to dazzle coffee aficionados and folks like me, who simply enjoy their coffee hot and in a porcelain mug. Your meal here is as fancy as you decide.
Next to the bar/counter is an alluring display of baked goods. Pies, Danishes, macaroons, cakes, and more shine brightly under the lights of the glass case. My friend opted for some macaroons. I settled for pancakes, my usual breakfast go-to.
Krumpets also has a wide variety of frosted, flavorful square bars that could reasonably be considered breakfast in themselves. Some are heavy on the chocolate. Others marry it with peanut butter. All have pretty straight-forward names.
However, one is called "Neiman Marcus," for reasons I'm not quite sure. If anyone can make the connection between the high-end designer store and coconut, cream cheese, and walnuts, I'd love to be enlightened.
The coffee is hot, the food is delicious, the crowd is a solid mix of old and young, and the camaraderie on an overcast Sunday is pleasantly relaxed.
No small shop in 2022 is complete without merch. Krumpets has branded thermoses and shirts for their super-fans, as well as some interesting firefighter gear — just one of a few surprises.
Krumpets was a good way to pregame for a nice walk along the Mississippi River. Fulton is barely big enough to be a map dot, but Krumpets is one of the businesses that helps make the river town noteworthy.
Krumpets Restaurant & Bakery is located at 1016 4th Street in Fulton, IL. You can view their menu here.
KEEP READING: 3-ingredient recipes you can make right now