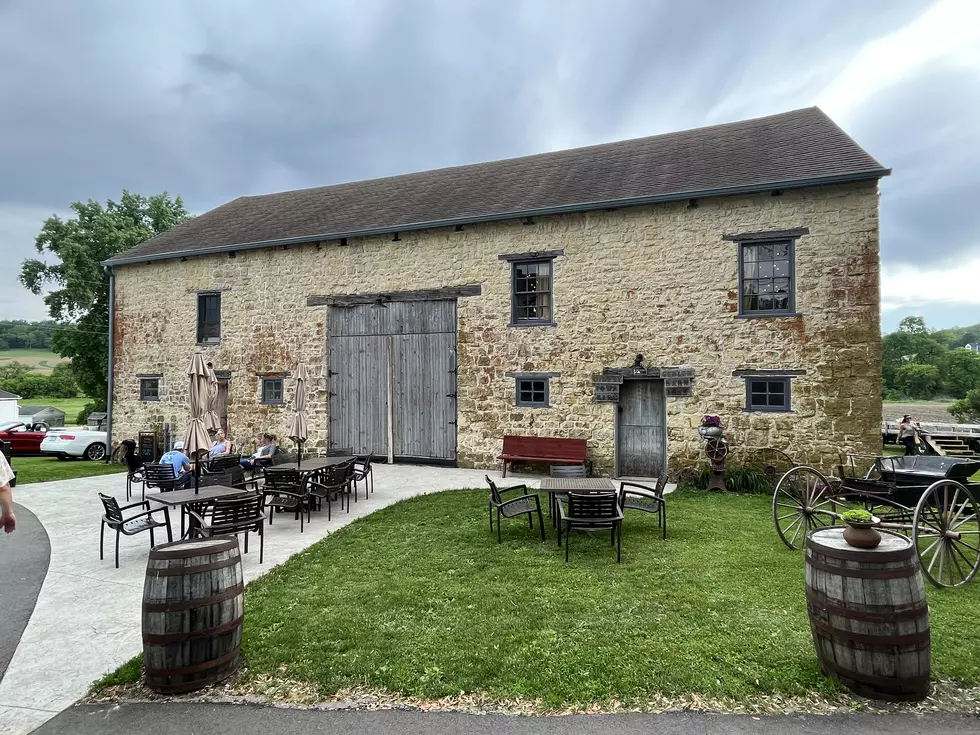 Historic St. Donatus Barn Becomes a Favorite Brewpub
Photo Credit: Keith B.
I've always enjoyed traveling and discovering new places. So much so that I majored in Geography at the University of Iowa. As a result, I've been lucky to live, work, and visit some top destinations and places off-the-beaten-path.
Still, with airfares and pandemic travel to Europe or anywhere further than 250 miles becoming increasingly costly and problematic, I've decided to recalibrate my approach to exploring.
In fact, since returning to my hometown of Dubuque, Iowa, early this year, I'm rediscovering and becoming increasingly enamored with the Tri-State's history and countless hidden gems.
If I were to produce a new show called "This Old Barn," I'd have to start with the Historic Gehlen Stone Barn in St. Donatus, Iowa.
Listed on the National Register of Historic Places, the Gehlen Barn may be the oldest in Iowa, and It's a remarkable stone structure worthy of a trip to visit the charming hamlet along Iowa's Great River Road.
The Barn and its companion home were listed on the National Register of Historic Places in 1979. Still, they mainly went unnoticed until recently when the property was purchased, updated, and converted into a brew pub and guest house.
The Beer in the Barn Brewery may be my new favorite for sipping a Hazy IPA on a lazy afternoon. The stone-walled rooms, original wood beams, catwalks, and unique spaces are something to be experienced.
The few times I've been, the vibe has been fun and friendly, and the beer, live music, and the overall atmosphere deserve high praise.
This stretch of the Great River Road has always been a favorite. As part of the Driftless Area, St. Donatus is considered a Luxembourg village with a population of under 150. It's home to historic architecture and impressive picturesque views along U.S. Route 52.
With the taproom open with several fantastic Iowa craft brews, I plan to frequent Beers in the Barn often from now through December. As a result, I now have at least a dozen more compelling reasons to make regular treks south on Highway 52.
St. Donatus, Iowa, is midway between Dubuque and Bellevue and approximately 15 minutes drive away from each.
Beer in the Barn Brewery Hours:
Thurs  4-9

Fri 3 - 10ish 

Sat 12 noon - 10ish

Sun 1 - 7ish
101 Main Street,
Saint Donatus, IA 52071  |  563-213-8014
Website: gehlenhouseandbarn.com
10 Little Iowa Towns Known For Big Things