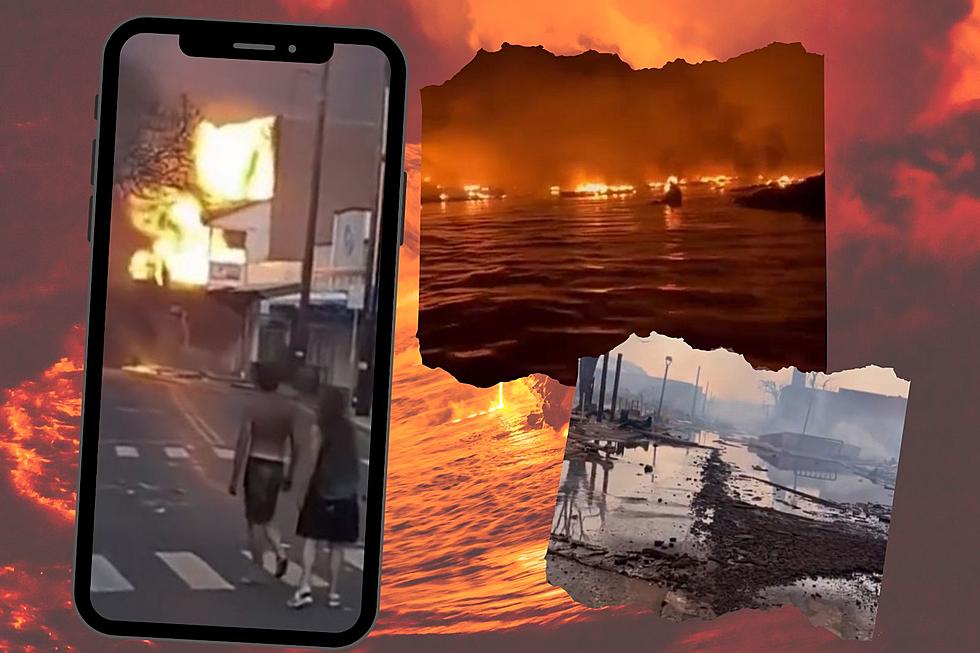 Updated: TikTok Clips Reveal Devastation Caused by Hawaii Wildfires
TikTok/Canva
A dreamy vacation destination for nearly 300,000 visitors each month, has turned into a nightmare. Maui is not a place you want to be vacationing right now, as Hawaii's second-largest island is currently experiencing some major wildfires.
What to know about the wildfires in Hawaii
115 people have died, and over 1,000 are still missing, according to HawaiiNewsNow.
Lahaina, a place of native Hawaiian history and culture, has been destroyed.
The fires were fueled by strong winds from Hurricane Dora and dry conditions.
The Coast Guard has rescued 14 people who fled to the ocean to escape the fires/smoke. Two were kids.
How did the Maui, Hawaii wildfires start?
Hurricane Dora, a Category 4 storm producing 130-156 mph winds, passing hundreds of miles south of the island stirred up some powerful gusts, fanning the flames. That, and dry conditions, made for the perfect storm.
Homes and businesses were destroyed, as frantic tourists and visitors scrambled for information. According to USA Today, 911 service was out in parts of the island, and some people were fleeing into the ocean to escape the smoke and flames. As you will see from these TikTok videos, it's a scary sight.
Some have described it as an "apocalyptic" scene.
Historic areas that the state has worked hard to preserve over the years have been ruined. That includes parts of Front Street, cemeteries where royal figures were buried, and other buildings, landmarks, and temples. As Sen. Gilbert Keith-Agaran told USA Today, "we just lost a large part of our heritage."
The videos are hard to watch as you feel the helplessness people are experiencing. NBC reports that crews continue to work to contain the fires in Maui and Big Island. Our hearts are with those devastated by this unfortunate disaster.
We'll continue to monitor the story and update, as more information becomes available. 
LOOK: 20 photos of shipwrecks from WWI and WWII
Stacker
compiled research from news sites, wreckage databases, and local diving centers to provide context for a series of striking images of WWI and WWII shipwrecks.