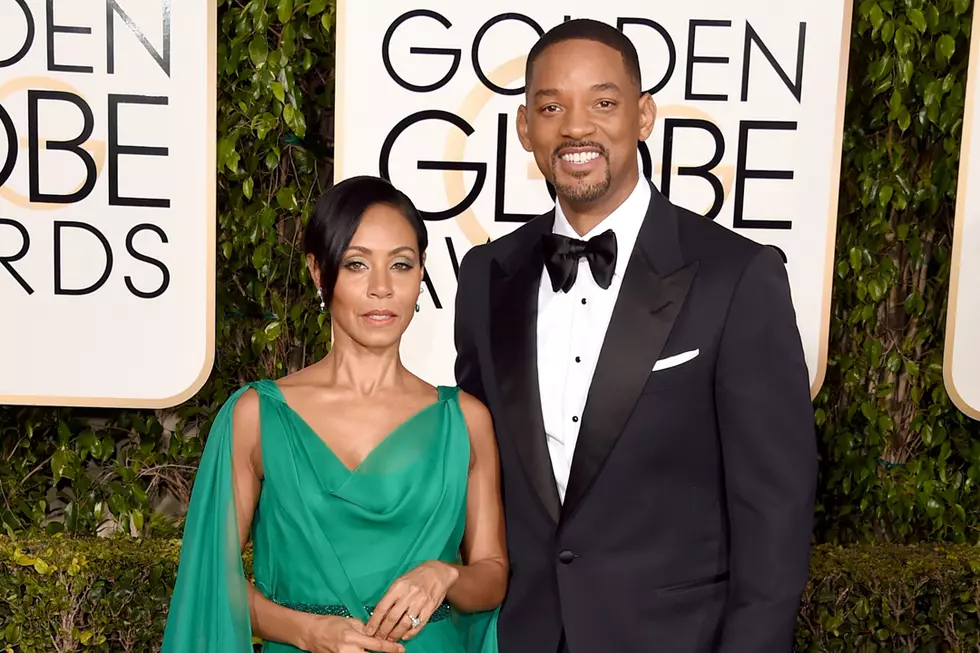 Will Smith Shares Heartfelt Words to Wife Jada for 20th Wedding Anniversary
Jason Merritt, Getty Images
While everyone was making last-minute new years resolutions, and counting down to 2018, Will and Jada Pinkett-Smith were celebrating 20 years of marriage.
The power couple were wedded on New Year's Eve in 1997 and are still going strong. Posting a photo that appears to be from their wedding day, the Fresh Prince offered a heartfelt caption to his love of two decades. "20 Years Ago Today we held hands and walked naively down that aisle. Here's what I've learned since," he started.
"Love is Like Gardening... I have learned to focus on HELPING you to BLOSSOM into what YOU want to be (into what you were born to be)," he added. "Rather than Demanding that you become what my Fragile Ego needs you to be. I've learned to take pleasure in Nourishing YOUR dreams... Rather than wrestling with you to Fulfill my Selfish Needs & Satiate My Insecurities. I have learned that Love is Listening. Love is Giving. Love is Freedom. Happy Anniversary, My Queen! I am forever Devoted to Nurturing your Deepest Truth."
Black love is an amazing thing.
Will has been in the headlines recently as his new Netflix movie, Bright, has been the talk of the film industry. While it has been bashed by critics, including Chance The Rapper, others such as Twista are feeling the futuristic action film. Either way, the buzz has helped drive viewer. The movie brought in 11 million viewers in its first three days on the popular streaming service.
Check out Will's post to his wife below.
See 50 of the Best Hip-Hop Projects of 2017