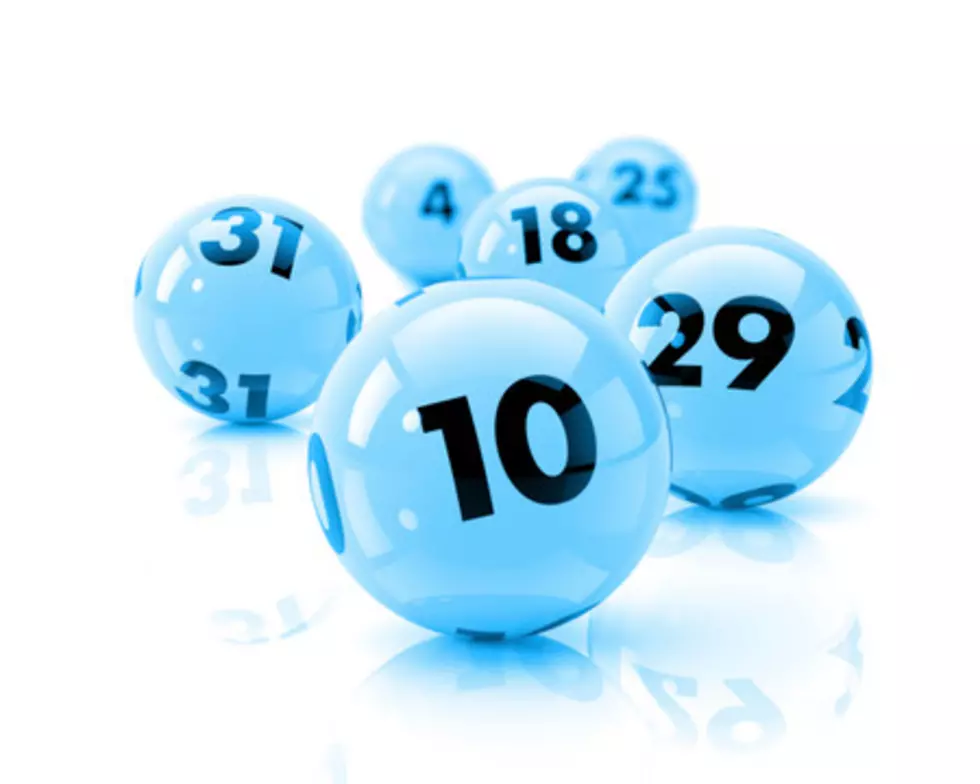 Did You Win The Record Breaking Powerball? Numbers Finally Revealed
GETTY IMAGES
If you were like me, you were sitting in front of the TV Monday night just after 10 pm waiting for the announcement of the 1.9 Billion dollar Powerball numbers...only to find out you had to wait a little bit longer
According to a lottery website:
Tonight's Powerball® drawing has been delayed due to a participating lottery needing extra time to complete the required security protocols. Powerball has strict security requirements that must be met by all 48 lotteries before a drawing can occur.
In layman's terms, not all the states participating had finished entering their tickets so the lottery had no choice but to delay the drawing.
The numbers for the record-breaking, Powerball jackpot, now an estimated $2.04 billion, were eventually drawn following a nearly 10-hour delay. Players are still awaiting the announcement of a possible winner or winners.
Grab your tickets and check them carefully
Winning Numbers - Nov 07, 2022
10   33  41  47  56

Powerball 10
Power Play 
2X
If you think you have a winner you might want to check again just to be sure(and before you call your boss and tell them something you might regret).
According to Forbes magazine, if you win this record-breaking jackpot, there are several things you should do immediately, (again after double-checking your numbers)
1. Remain anonymous if your state rules permit it. Once people know you're suddenly wealthy, you'll be badgered by requests for handouts from everyone from charities to long-lost friends and relatives--not to mention all the financial "experts" who will be vying for your business.
2. See a tax pro before you cash the ticket. You have the choice between taking the prize money all at once or having it paid out in 30 installments over 29 years in the form of an annuity. With a lump sum payment, you must immediately pay tax on the entire amount
3. Avoid sudden lifestyle changes. For the first six months after you win the lottery, don't do anything drastic, like quitting your job, buying a home in Europe, trading up for a luxury car or building a collection of Birkin handbags. Meanwhile, set aside a fixed amount for splurges—it's only natural to want to celebrate your windfall.
To see The rest of the top 10 suggestions from Forbes CLICK HERE.
KEEP READING: Here are the best places to retire in America