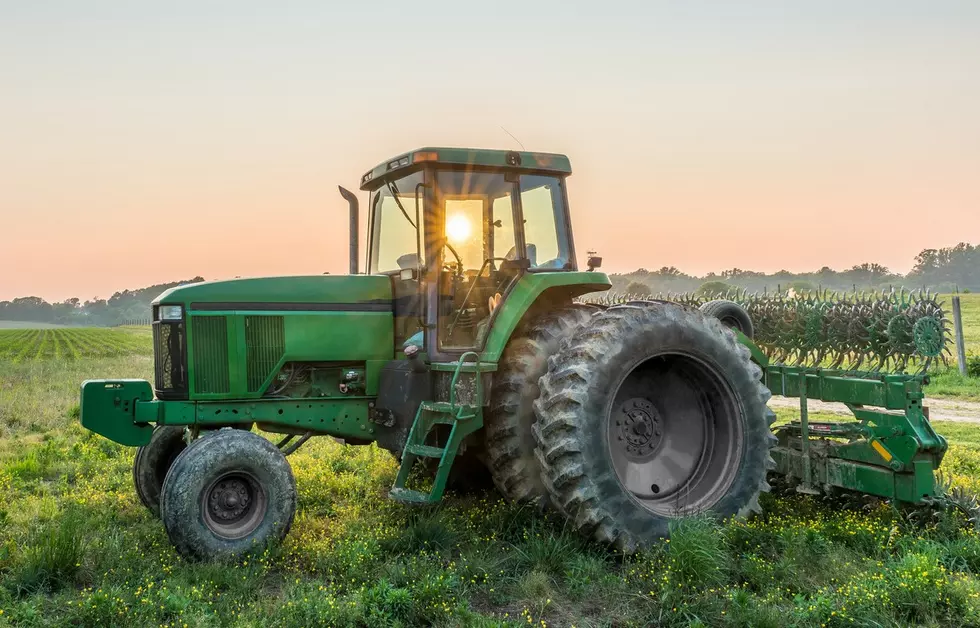 Tractor Sales In Iowa Are Starting The New Year High
GettyImages
John Deere, Iowa's largest manufacturing employer reported a drop in income and an increase in sales, according to our media partner at Brownfield.
John Deere's first-quarter net income came out to be $903 million, which is down more than $321 million from the first quarter a year ago. Web sales and revenues in the Quad Cities-based Deere rose 5 percent in the quarter to more than $9.5 billion- which is up to $8 billion from last year.
Tractor sales as a whole in the U.S. and Canada continued to rise into January of 2022 while at the same time, combine harvester sales slowed down. According to the Association of Equipment Manufacturers' monthly report, U.S tractor sales rose 1.5 percent in January when compared to 2021 while combines fell 44.1 percent.
Curt Blades, AEM Senior Vice President of Industry Sectors and Product Leadership says that the January sales are strong.
"The best way to explain the January numbers is in the context of where we were this time last year. However, we have to remember this time last year we were seeing remarkable gains across all categories," said Blades. "So, to be flat is pretty good, even to be down just a little bit is also pretty good considering we're well above that five-year trend. across all categories."
Big units have been seeing the biggest growth in the ag equipment sector which is helping drive up demand.
"The ag economy, in general, has had some nice signs of life. There's a lot of attention being paid to commodity prices. Clearly, there are also some concerns with input prices. But I think in general, there's a lot of optimism out there," said Blades. "So, if you say farmer buying row crop tractors, farmers buying an articulated four-wheel drive, those are good things, it's showing that there's some optimism out there."
And with supply chain issues affecting the aq equipment sector, manufacturers have been working to navigate these challenges to ensure producers get what they need for planting and harvest.
"With ag being considered an essential business, many of our manufacturers have really been at full capacity…What we recognize in the ag industry is it's really critically important because we have some seasonality here," said Blades. "So, manufacturers have been really working closely with the dealers and with their supply chains to make sure that we put a high priority on things like wear parts and those parts that are necessary to get through planting and we get some harvest."
The last time tractor sales have been positive was in 2020.
"Is that trend going to continue? I'd like to say that it will, but we never know for sure what the future is going to hold. There are some signs of optimism across the board in ag equipment but there are also some storm clouds out there for agriculture, so I hate to predict on what the feature is that I'm cautiously optimistic that these trends will continue," said Blades.
Yep, You Can Stay in an Actual Iowa Grain Bin!
This Airbnb is so totally Iowa! Stay in a real grain bin converted into a pretty luxurious, cozy rental.
Hilarious Iowa DOT Signs
Anyone else share a sense of humor with a state's Department of Transportation? Just me? Well, every Monday the Iowa Department of Transportation puts up a sometimes hilarious, sometimes straightforward message on their road signs across the state. This is called "message Monday" and Iowa DOT tries to entertain and educate drivers through these signs. Here are just a few of our favorites.