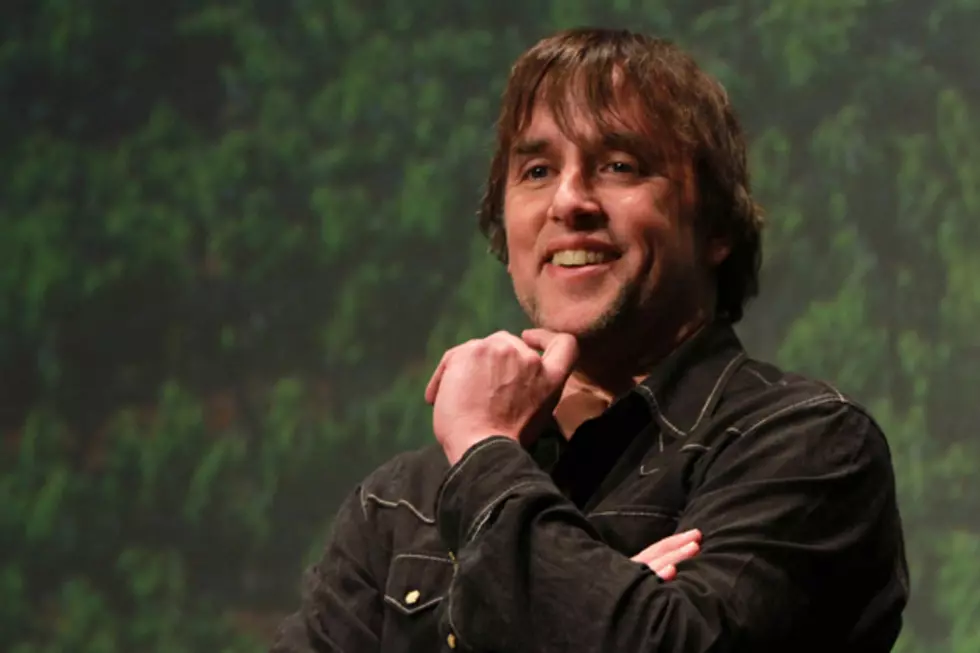 Richard Linklater Leaves 'The Incredible Mr. Limpet' Remake to Focus on Spiritual 'Dazed and Confused' Sequel
Rebecca Sapp, Getty Images
It's an old fashioned truism in Hollywood: when your 12-years-in-the-making film about growing up proves to be a critical and financial success, you immediately abandon your remake of a movie about a man who turns into a fish to work on another passion project. Okay, so that may not be anything that's ever happened before, but it's certainly what's going on with director Richard Linklater, who, following the ecstatic reaction to 'Boyhood,' is parting ways with the Warner Bros.' remake of 'The Incredible Mr. Limpet.'
The news comes to us via The Hollywood Reporter, who say that Linklater has been attached to the film, which was set to star Zach Galifianakis and Jon Hamm, since 2011.
Although best known for small, personal dramas like 'Dazed and Confused' and 'Before Midnight,' Linklater has dabbled in the mainstream studio comedy realm before, making movies like the surprisingly great 'School of Rock' and the not-so-great 'Bad News Bears' remake. 'The Incredible Mr. Limpet' would have represented his most mainstream project yet. A remake of a not particularly well remembered 1964 film, the project centers on a man who is transformed into a fish. In the original, he uses his newly acquired aquatic abilities to help the United States Navy fight the Nazis. We're still not sure what Linklater would have done with his version, but there's no way he could have topped that.
Instead, Linklater is looking to take the success of 'Boyhood' and use it to get 'That's What I'm Talking About' made. A spiritual successor of sorts to 'Dazed and Confused,' the film follows college freshmen in the '80s as they "navigate through the first year of college life, while trying to make the baseball team." That premise may not have a wacky and immediate hook like 'The Incredible Mr. Limpet,' but it sounds more up Linklater's alley.
In the meantime, we're sure Warner Bros. will have no problem finding someone to take over the film. The big issue is finding someone nearly as talented as Linklater.