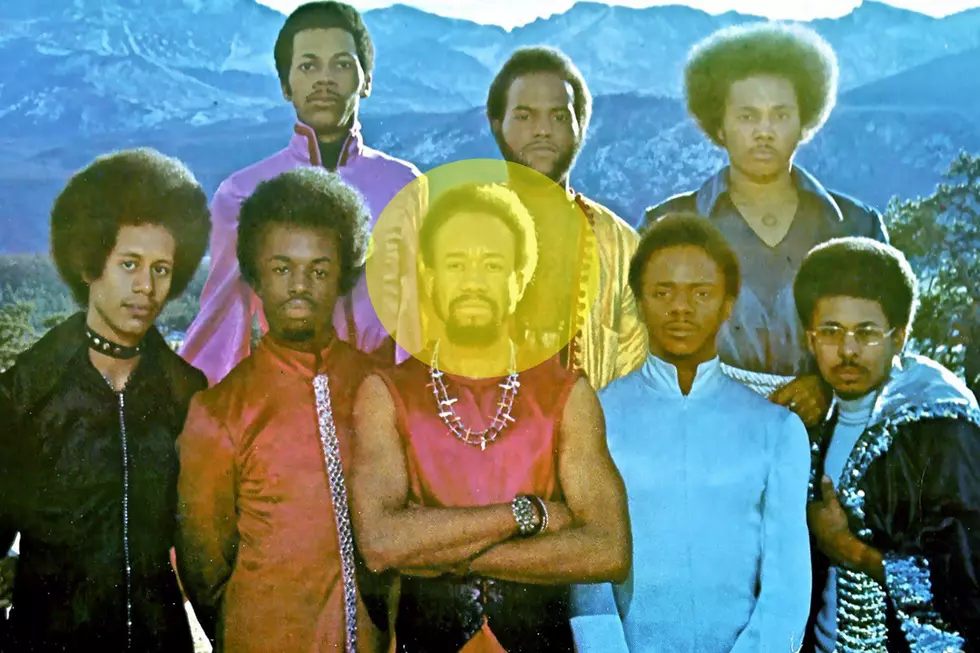 Maurice White, Co-Founder of Earth, Wind & Fire, Dies
Columbia Records
Maurice White, who combined funk, pop, rock and soul as the drummer and primary songwriter of Earth Wind and Fire, has died at the age of 74. He had been battling Parkinson's disease since the late '80s.
The band made the announcement today (Feb. 4) via Twitter. "Our brother Maurice White passed peacefully in his sleep this morning," the message read. "The light is he, shining on you and me." White's death happened only 12 days before Earth, Wind & Fire were to receive a Lifetime Achievement Grammy Award.
Born in Memphis on Dec. 19, 1941, he moved to Chicago and studied music at the Chicago Conservatory. By the early '60s, he became a session drummer at the legendary Chess Records, playing on hits like "Rescue Me" by Fontella Bass" and "Summertime" by Billy Stewart, and records by Muddy Waters and the Impressions. From there, he spent a few years in the Ramsey Lewis Trio, but left in 1969 to form a band called the Salty Peppers. After a few regional singles, the band moved to Los Angeles, picked up a few more members (including White's younger brother Verdine) and changed their name to Earth, Wind & Fire.
After two unsuccessful albums on Warner Bros. (as well as the soundtrack to the groundbreaking blaxploitation film Sweet Sweetback's Baadasssss Song, which was released on Stax), they signed with Columbia. Within a few years, they were riding high on the strength of hits like "Shining Star," "Sing a Song," "Getaway," "Fantasy" and "September" all of which were co-written by White. Their cover of the Beatles' "Got to Get You Into My Life" is considered one of the few high points of the ill-advised Sgt. Pepper's Lonely Hearts Club Band movie.
From 1975's classic That's the Way of the World to 1981's Raise!, they placed seven consecutive albums in the Top 10. They were inducted into the Rock and Roll Hall of Fame in 2000.
During Earth, Wind & Fire's reign, he also worked with other artists. He produced several albums by Deniece Williams as well as the Emotions' two biggest hits, "Best of My Love" and "Boogie Wonderland." The former he co-wrote and the latter was a collaboration with his band. But even though Parkinson's forced him off the road in 1994, he remained active, producing or executive producing numerous projects that combined R&B, jazz and funk.
"My brother, hero and best friend Maurice White passed away peacefully last night in his sleep," Verdine told the Associated Press. "While the world has lost another great musician and legend, our family asks that our privacy is respected as we start what will be a very difficult and life changing transition in our lives. Thank you for your prayers and well wishes."
See Other Rockers We've Lost in 2016