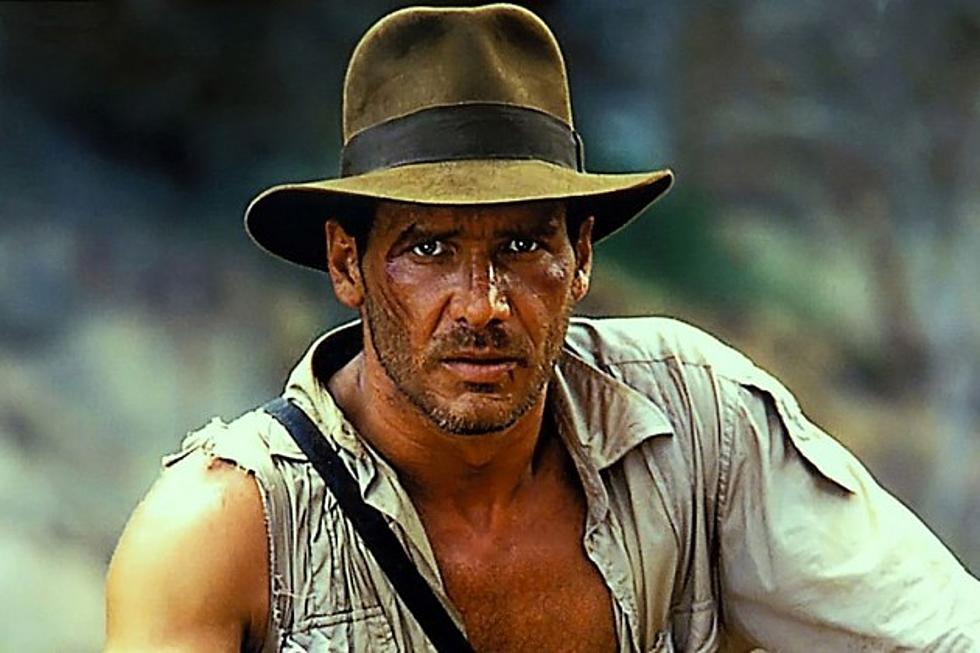 Lucasfilm President Kathleen Kennedy Confirms 'Indiana Jones' Reboot Is Coming
Paramount Pictures
When the rumors began to spread that Lucasfilm wanted Chris Pratt to star in a new Indiana Jones reboot, many "insiders" tried to refute those claims by saying an Indiana Jones reboot would never happen. But now, Lucasfilm president Kathleen Kennedy has confirmed that a new Indiana Jones movie is on the way, saying it "will one day be made" at Disney.
In buying the company, Disney also got rights, for better or worse, to less-storied Lucasfilm properties, among them Willow and Radioland Murders. A bigger prize is the Indiana Jones franchise. Kennedy confirmed rumors that another Indy movie "will one day be made inside this company. When it will happen, I'm not quite sure. We haven't started working on a script yet, but we are talking about it."
This is mostly what has been oft-repeated about the state of the Indiana Jones franchise — we have no story yet — but with the notable wrinkle that yes, this is going to happen. Disney paid billions for Lucasfilm and the rights to the movies and you can bet that they're not going to just let Indiana Jones sit in a crate in a warehouse like the Ark of the Covenant.
One particular issue they need to address is the participation of Steven Spielberg. It's one thing to make an Indiana Jones movie without George Lucas (and some might argue it's a good thing), but it's another entirely to make one without Spielberg. But, if there's anyone who can convince Spielberg to be a part of a reboot (whether he directs the film or not) is Kennedy, who got her start as Spielberg's secretary and eventually became an executive producer on all his movies.
Whether it's Chris Pratt or Bradley Cooper or some young actor we don't even know yet, it seems a sure thing that we'll one day see Indiana Jones crack his whip again. It's just a question of when.
Check Out Movie Theme Park Attractions That Were Never Built