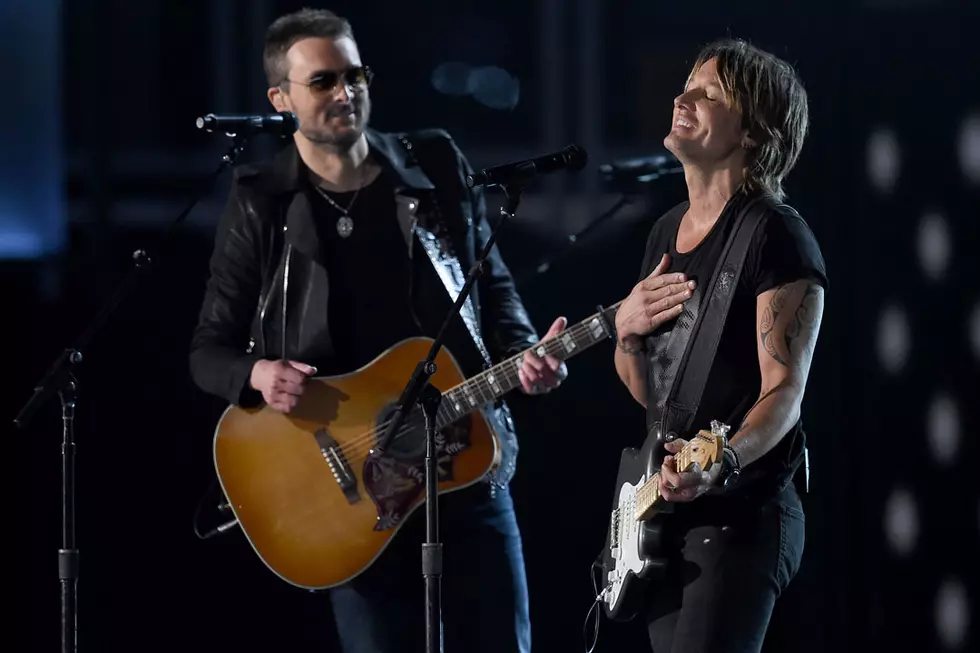 Keith Urban Had No Idea Eric Church Co-Wrote 'We Were'
Ethan Miller, Getty Images
It turns out Keith Urban isn't the only country superstar attached to his new single, "We Were."
In an interview on the Bobby Bones Show, the singer shares how "We Were" was sent to him by a song pitcher, and it was only after he recorded it that he found out it was co-written by Eric Church (with Jeff Hyde and Ryan Tyndell).
Keith Urban Serenading a Fan Fighting to Live Is Amazing
"I found out and I called Eric, and I was like, 'Dude, I just cut this song.' He was thrilled," Urban explains. "I said, 'I had no idea that you were a writer on it.' He said, 'Well that's even better, because it means you really loved the song.' I said, 'I do, I love the song.'"
"We Were" marks the second time the two have worked together on a track. Church was a featured vocalist on Urban's hit "Raise 'Em Up" off his 2013 album Fuse. The song reached the No. 1 spot on the Billboard Country Airplay chart, but it almost could've been a hit for Church, with Urban revealing on SiriusXM's the Highway that the songwriters — Jaren Johnston of the Cadillac Three, Jeffrey Steele and Tom Douglas — told him if he'd passed on the song, they were going to pitch it to the "Desperate Man" star.
"I'd love to do something with him again," Urban says of another potential collaboration with Church. "I'd like to do something very different to what he and I do singularly and find some other fusion thing."
Urban revealed in April of 2019 that he was working on new music, but he didn't share if it's for an album or simply recording new music to share with fans.
See the Top 50 Country Duets of All Time!