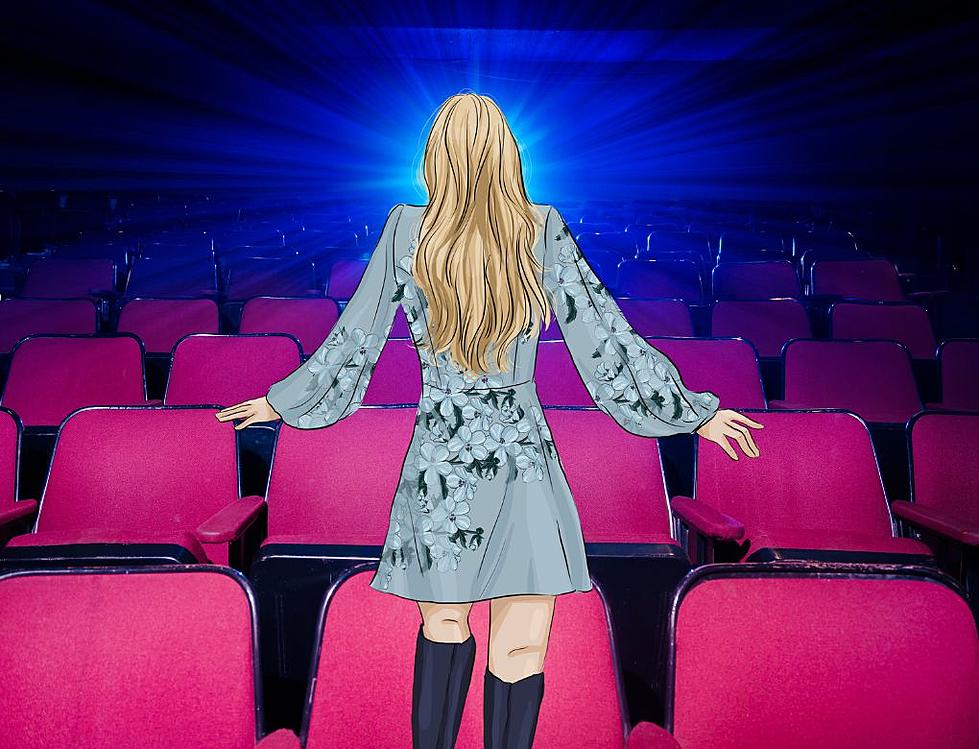 Only 4 Iowa Theaters Will Play Taylor Swift Concert Film
Canva/Kerri Mac
It looks like Taylor Swift will be putting on a show in Iowa after all...sort of.
I'd like to affectionately call the summer of 2023 the Swiftie Summer. Taylor Swift rereleased 'Speak Now,' she set out on her record-breaking tour, and she even just announced the release of '1989 Taylor's Version.'
Tickets for the Eras Tour were near impossible to get, but now you'll be able to see it for yourself...in a movie theater.
On Friday, October 13th (the real Swifties will appreciate why she picked the date) a film of her record breaking and history making Eras Tour will be released in theaters.
It is set to be approximately two hours and forty-five minutes long, and reports say that it was shot at SoFi Stadium in Los Angeles during her six-night residency.
It's called TAYLOR SWIFT | THE ERAS TOUR Concert Film and showings of the film are already sold out! This movie will only be playing in AMC theatres across the country.
Once you get to the AMC page, there is a queue that you have to wait in in order to even ACCESS the site. It gives your estimated wait time and then a message towards the bottom of the page that reads,
"Thank you for your patience as we experience high traffic volume. We have proactively created this queue for all visitors. When it is your turn, you will have 10 minutes to begin your TAYLOR SWIFT | THE ERAS TOUR Concert Film ticket purchase or other online visit. To purchase tickets today for movies that are now playing, please visit an AMC Theatre near you or check back later."
There are only four AMC theatres in the entire state of Iowa, so getting tickets to opening night will be competitive to say the least. If you're willing to make an hour plus drive to go see the film, here are the places you can choose from!
AMC Council Bluffs 17 ~ 3220 23rd Ave, Council Bluffs, IA
AMC CLASSIC Dubuque 14 ~ 2835 NW Arterial, Dubuque, IA
AMC CLASSIC Johnston 16 ~ 5233 NW 86th St, Johnston, IA
AMC Southern Hills 12 ~ 4400 Sergeant Rd, Sioux City, IA
Tickets for the movie have gone on sale to the public and can be purchased at these movie theaters or on the AMC theatres website. From the looks of things, the movie will be in theaters until early November, so you'll have plenty of chances to see it!
Stay up to date with everything going on in our neck of the woods by downloading the free station app from your app store. Also, do not forget to follow the station across all social media platforms so you can be in the know about everything going on in our neck of the woods.
SPOTTED: Celebrities Having a Blast at Taylor Swift's Eras Tour
Let's take a look at all of the famous Swifties that were spotted in the stands.
Pershing Square Restaurant in NYC
One restaurant in New York City has an interesting connection to one Iowa celebrity. This spot was a filming location for an Iowa adjacent actress.