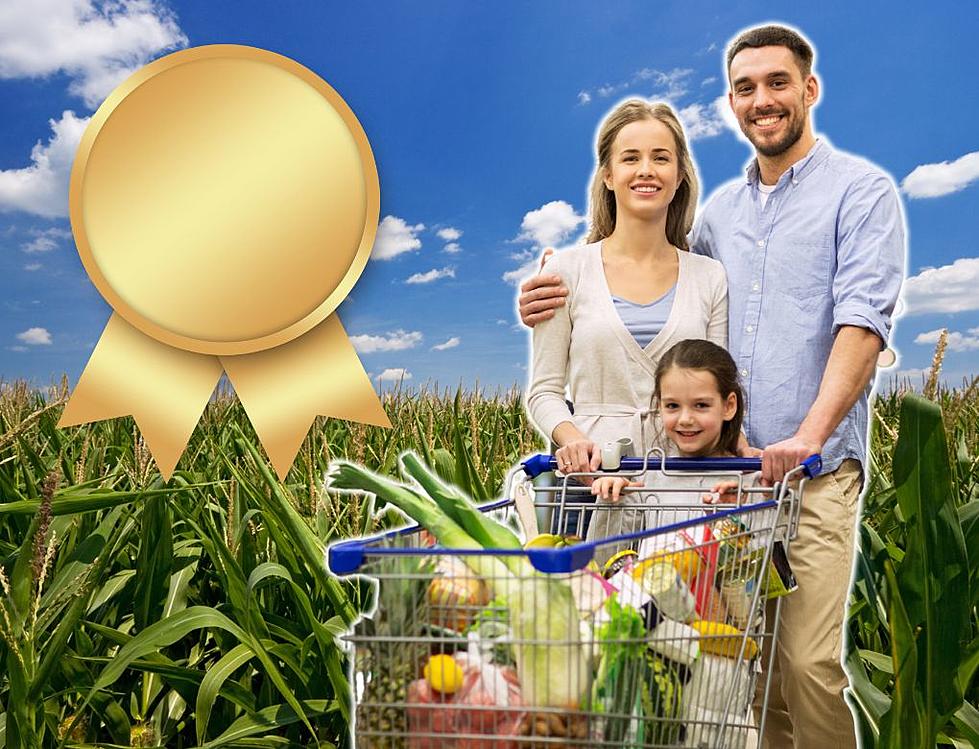 Iowa Based Grocery Store Named One of the Best In America
KM/Canva
We all are kind of loyal to our favorite grocery stores, right?
You know what you like, and you sure know what you don't like when your grocery shopping.
USA Today put together a list of the top ten best grocery stores in the U.S. that "you need to check out." This list was compiled based off of independent selections from their editors and readers alike.
A grocery store chain that had its start right here in the Hawkeye State came in at nearly the top of the list.
Hy-Vee, an Iowa favorite, ranked second in the nation for best grocery stores.
Making Iowa proud and smokin' all of those East Coast chains!
The Hy-Vee brand began nearly a hundred years ago in Beaconsfield, Iowa. Founders Charles Hyde and David Vredenburg opened up a small general store that eventual grew to be the Midwest grocery empire that we know it today, according to reports.
Now, there are 306 Hy-Vee locations spread across eight states in the U.S.
Officials say that there are 157 Hy-Vee locations in the Hawkeye State, making Iowa the state with the most stores in the country.
Top Ten Grocery Stores In the Nation
Here is the top ten list of the best grocery stores in the U.S.
The Fresh Market
Hy-Vee
Stew Leonard's
ALDI
Heinen's Grocery Store
Gelson's Markets
Lidl
Publix
Trader Joe's
Wegmans Food Markets
As you can see, another Iowa favorite also made it onto the list. ALDI came in at number four well-above the popular Trader Joe's. Do you happen to agree with this ranking?
Stay up to date with everything going on in Eastern Iowa by downloading the free station app from your app store. Also, do not forget to follow the station across all social media platforms so you can be in the know about other exciting news affecting our neck of the woods.
Fenelon Street Elevator
The steepest and shortest railway is in Dubuque.
Snake Alley in Burlington, IA
Burlington, IA is just one hundred and fifty miles away from Waterloo and a hundred miles away from Cedar Rapids is one of the most see attractions for tourists. Ripley's Believe It or Not! voted Snake Alley as the #1 Odd Spot in America.