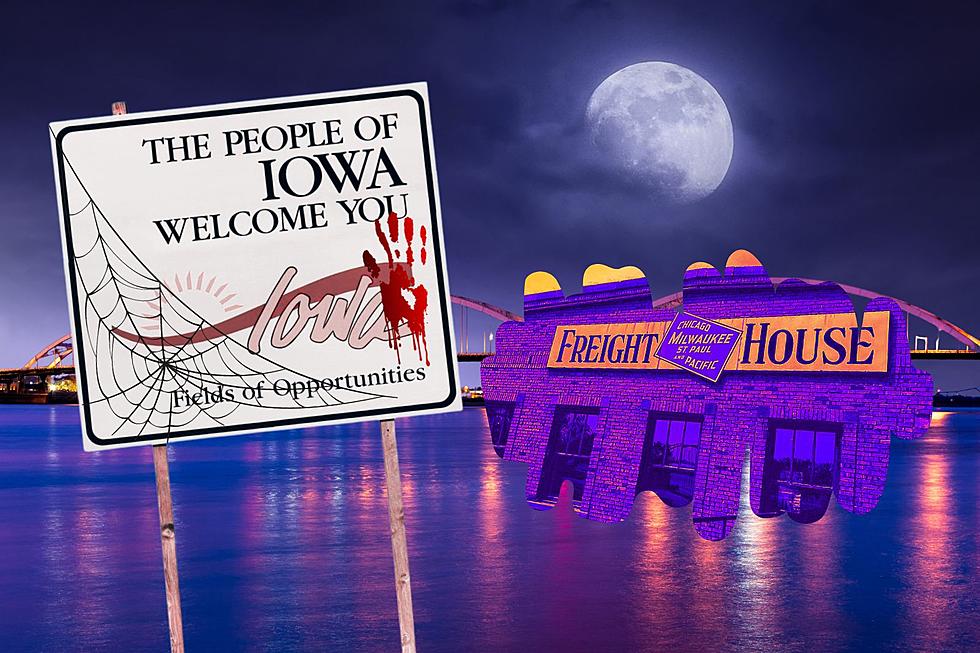 Enjoy New Spooky Fun Events For Free This October In Eastern Iowa
Freight House via Facebook, Canva
I absolutely love that these events are happening this October. If you're looking for free, family-friendly events that have a Halloween twist, you're going to want to mark your calendar to come to Eastern Iowa this October.
A popular spot in Davenport will be where you can experience spooky fun for everyone every Friday night in October for free. Fright House After Dark is the City of Davenport's newest event and we're here for it.
Get Spooky With New & Free Family-Friends Events In Eastern Iowa
On Sept. 18, the City of Davenport gave us another reason to be excited about the spooky season. The City announced a new series of events coming to two popular spots in downtown Davenport.
Frigth House After Dark is the City's newest event series coming to the Freight House and LeClaire Park this October. Fright House After Dark will feature signature activities, food vendors, music, fall activities, face painting, and more.
The Best Halloween Costume Party In The Quad Cities Is Also On A Friday In October
You'll have to skip the final Fright House After Dark in October because that's the same night as the annual B100 Halloween Ball!
Join us at The Mississippi Valley Fairgrounds on October 27th for:
Free food from Smokin Butt BBQ and Wise Guys Pizza from 6-9:00 p.m.
Live Music from Soulstorm and Hairbanger's Ball!
The Best Costumes in the Quad Cities Competing for big cash.
Two $500 first-place prizes (Group and Individual) and cash prizes for the Top 10.
Doors open at 6:00 p.m.
You can purchase your tickets to our annual Halloween Costume Ball by clicking the button below
BUY TICKETS: Halloween Costume Ball
When Is Fright House After Dark?
Fright House After Dark will take place every Friday evening in October. The fun begins each Friday at 6 p.m. and ends at 9 p.m.
The first Fright House After Dark is Friday, Oct. 6th.
Each Fright House After Dark event is free to attend and family-friendly. It's the perfect way to get into the Halloween spirit before Halloween on Tuesday, Oct. 31st.
Below are the featured activities for each Fright House After Dark event kicking off Friday, Oct. 6:
October 6 - Outdoor Movie "Casper" & Hayrack Rides
October 13 - The Myers Brothers Band & Balloon Twisting by Twisted Bo-Kay
October 20 - Scavenger Hunt & Halloween Absolute Science show
October 27 - Trick-or-Treating & Caricaturist Leo Kelly
Quad Cities Pumpkin Patches
It's pumpkin pickin' time in the Quad Cities. Pumpkins make great fall decorations and they are obviously fun to carve. If buying a pumpkin at a store doesn't cut it and you want the full experience of a pumpkin patch, we have the full list of pumpkin patches throughout the Quad Cities. If we are missing any local pumpkin patches,
email us here.
Wisconsin Goodwill Stores Do Not Accept These 15 Items