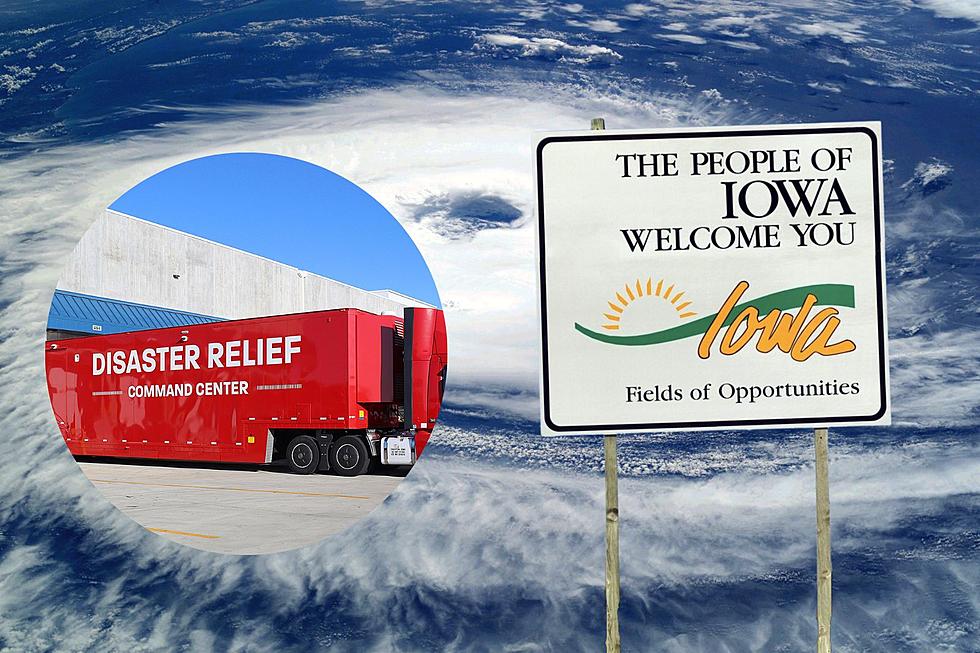 Iowa Grocery Store Sending Trucks To Help Hurricane Victims
Hy-Vee, Canva
We've seen a lot of odd weather events around the country this summer, including in July. It's been extremely hot in Iowa and Illinois from that Heat Dome plaguing the majority of the South for the summer.
Most recently, we saw a hurricane impact the western U.S. and Hurricane Idalia just tore through Florida and parts of the east coast. To help people get back on their feet and start to rebuild, an Iowa-based grocery store has sent its disaster relief team with water and materials.
Hy-Vee is Helping With Idalia Recovery
Last week, Hy-Vee announced that it will start deploying its Disaster Relief Team, on Saturday, Sept. 2, to locations in Florida impacted by Hurricane Idalia.
The team going to Florida will take Hy-Vee's mobile command center, five Hy-Vee rapid response pickup trucks, and 10 Hy-Vee semitrailers carrying 217,728 bottles of water, more than 3,400 20-pound bags of ice, paper products, and electrolyte drink mix.
Hy-Vee employees also will be working with Operation BBQ Relief to help provide up to 80,000 meals to those responding to the disaster as well as impacted residents in Florida.
Hy-Vee's Disaster Relief Team is working with local emergency responders, food banks, and nonprofits to assist with efforts specifically in Live Oak, Florida. Hy-Vee's Disaster Relief Team includes 26 Hy-Vee employees who will take part in a 10-day response effort.
Pretty cool to see Hy-Vee trying their best to help others in the U.S. who don't even shop at their stores.
If you want to help with natural disasters in the U.S., blood is always needed. To donate to the American Red Cross, click here.
Do Not Leave These 12 Items In Your Car In The Iowa Heat
It's a toasty summer. Keep your stuff safe and don't leave these items in the car.
Step Inside This Huge, Classic $30 Million Illinois Mansion
A $30 million mansion in Chicago is on the market and it's the definition of classic.