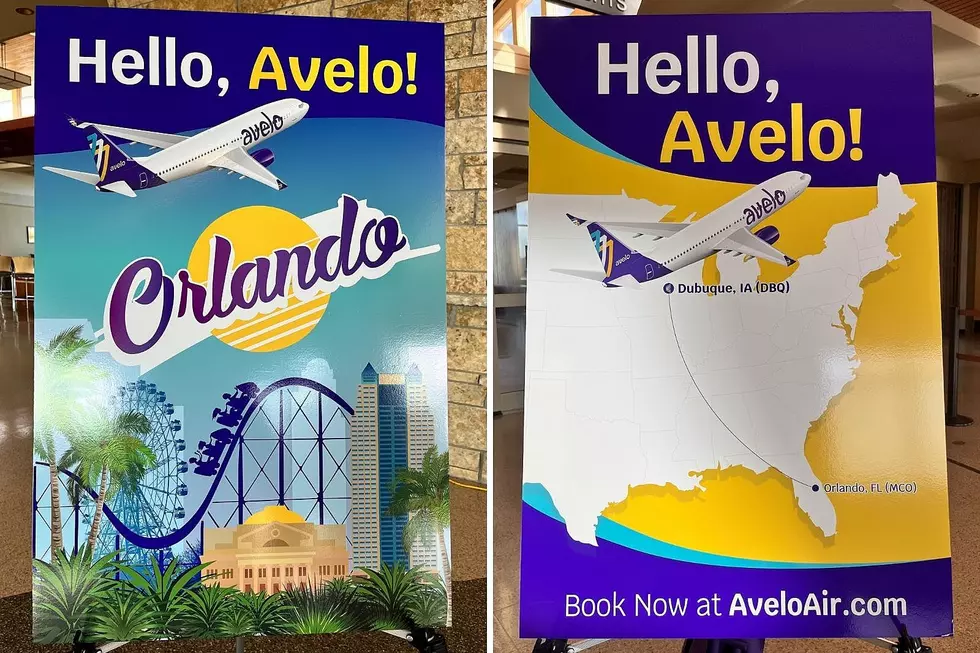 Passengers on Canceled Avelo Airlines Flights From Dubuque Now Have a New Option
PHOTO CREDIT: K BREITBACH
Avelo Airlines said today(Wed Jan 11)  it is temporarily relocating its Dubuque Regional Airport (DBQ) flights to Cedar Rapids' Eastern Iowa Airport (CID).
Beginning January 14th, previously scheduled Avelo flights from Dubuque to Orlando will relocate to Cedar Rapids until the airport secures its necessary Transportation Security Administration (TSA) certification
As previously reported, The Dubuque regional airport was unable to secure the necessary TSA approval of its airport security plan in time for Avelo Airlines' debut this week. DBQ officials previously stated this delay was not Avelo's fault.
 Avelo is contacting impacted Customers about the airport change. Each Customer will receive a $100 Avelo Travel Fund credit for use on future Avelo flights. Customers can also reschedule their flight to a future date at no extra cost or cancel for a full refund.
Customers with upcoming reservations on Avelo can visit AveloAir.com/DBQ-INFO

.