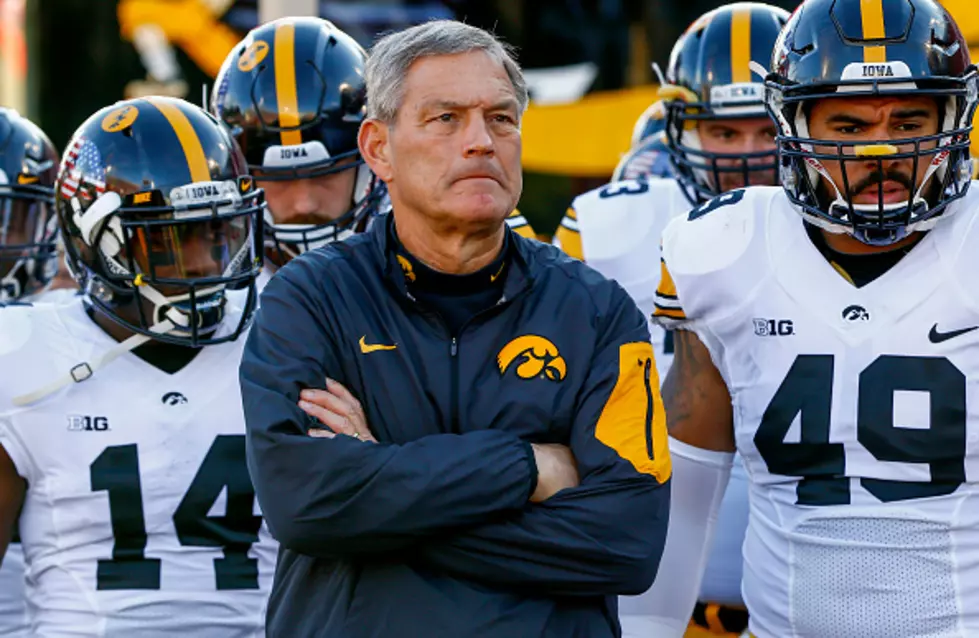 Iowa Hawkeyes Losing Quarterback to the Transfer Portal
Getty Images
Many Hawkeye fans have been begging, pleading, and outright demanding that Iowa head football quarterback Kirk Frenenz replace quarterback Spencer Petras with backup quarterback Alex Padilla.
With only a potential bowl game left this year, it looks like replacing Petras with Padilla is no longer an option. According to KCCI News., University of Iowa backup quarterback Alex Padilla is planning to enter the transfer portal,
Padilla only played in two games this season, including replacing an injured Petras in the 2nd half of the Hawkeye's loss to Nebraska  He was 21 for 43 in pass completions for 173 yards in his 2 games.  He did have one touchdown to go with two interceptions.  He had two touchdown passes in limited action in 2021 and none in 2020.
Padilla is a Colorado native. He played football for Cherry Creek High School.
Petras has a quarterback rating of 109.8 so far this season, which doesn't look bad on the surface.  But anyone who watched or followed the Hawkeyes this season knows Petras had his share of troubles.  He threw just 5 touchdown passes this season after throwing for 10 TDs in 2021.  He also had 5 interceptions this year.  It was the Hawkeye's defense that did most of the scoring and helped Iowa win some low-scoring matchups.
The Hawkeyes finished the regular season at 7-5 and are eligible for a Bowl Game.  Since Petras is a Senior, many expected Padilla to slide into the starting role for the 2023 season.  Hawkeye fans were already looking forward to a new quarterback next year, but it looks like it won't be Ales Padilla,
12 Stupid Iowa Laws Still on the Books