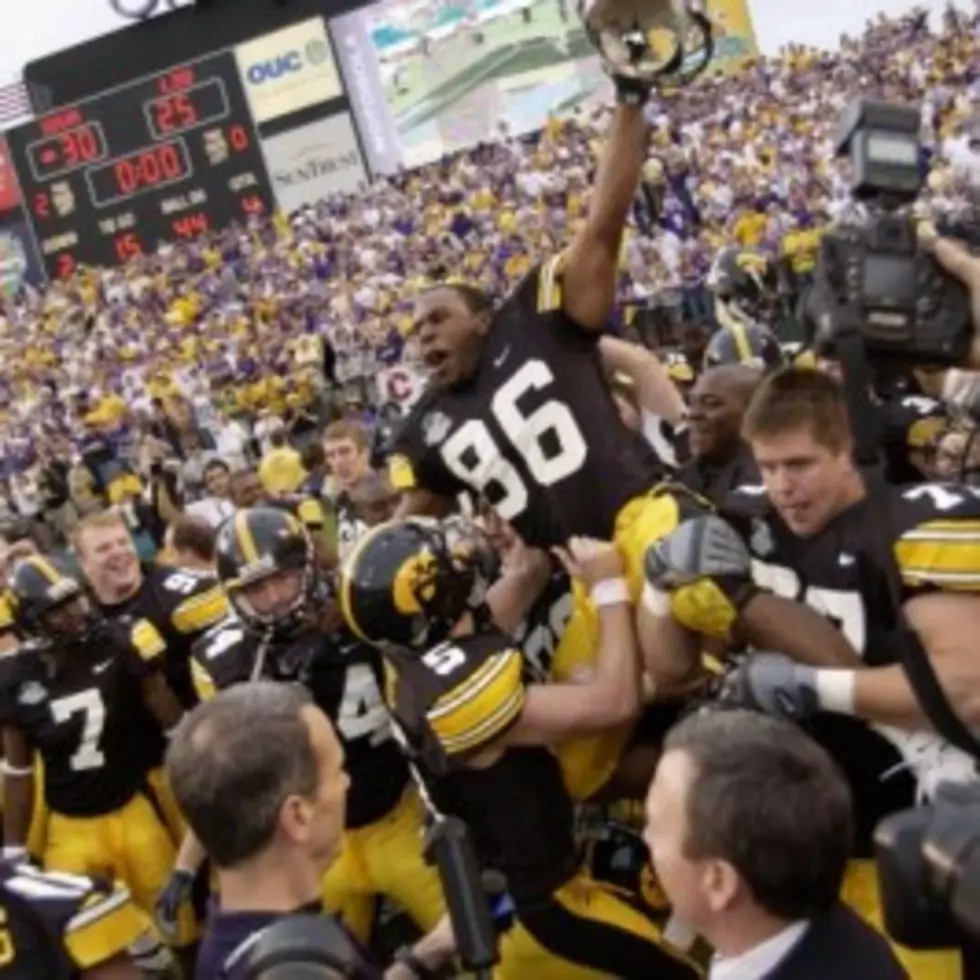 Iowa Hawkeye Indoor Tailgate Party at the Iron Bar in Dubuque Dec 31st
iOWA HAWKEYES
JOIN US FOR OUR INDOOR TAILGATE PARTY AT GARY DOLPHIN'S IRON BAR IN THE MILLWORK DISTRICT. SATURDAY DECEMBER 31ST STARTING AT 9:30 AM.
GRAB YOUR FRIENDS AND CHEER ON THE IOWA HAWKEYES AS THEY TAKE ON KENTUCKY IN THE MUSIC CITY BOWL.
LOTS OF PRIZE GIVEAWAYS BEFORE AND DURING THE GAME…. INCLUDING IOWA MEN'S BASKETBALL TICKETS….OR A PARTY ZONE FOR YOU AND 20 OF YOUR FRIENDS AT AN UPCOMING DUBUQUE FIGHTING SAINTS GAME!
PLUS YOU CAN MEET FORMER IOWA HAWKEYE WIDE RECEIVER "MARVIN MCNUTT". IOWA'S ALL-TIME LEADER IN RECEIVING YARDS AND TOUCHDOWNS!
THIS FREE TAILGATE PARTY IS BROUGHT TO YOU BY IOWA'S NEWEST SPORTS BETTING AP….CLUTCHBET.  WHETHER IT'S FOOTBALL, BASKETBALL OR HOCKEY, IT'S CLUCHBET FOR THE WIN!!
DOWNLOAD THE CLUTCHBET APP FOR A BONUS ENTRY IN SATURDAY'S DRAWINGS.
THE TAILGATE PARTY IS FREE AND OPEN TO ALL AGES, BUT YOU MUST BE 21 OR OLDER TO SIGN UP AND WIN!
Iowa Born Sports Stars
What do each of these stellar athletes have in common? They all hail from the Hawkeye State.