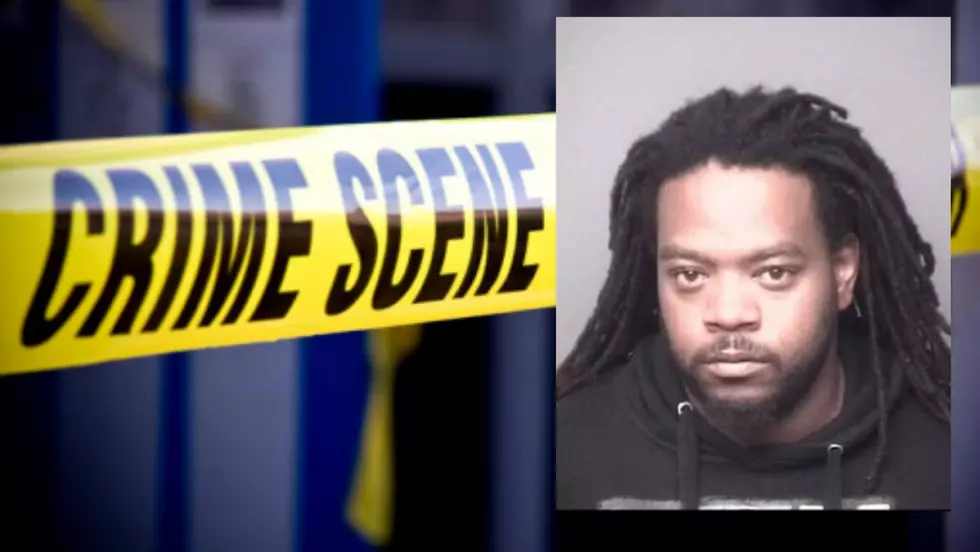 Dubuque, Iowa Man Arrested for Brutal Beating of Another Man on Sunday
Credit: Dubuque Police
Dubuque Police have arrested a Dubuque man they say is one of two men accused of beating a 69-year-old man so severely the victim was admitted to an intensive care unit.
According to the Telegraph Herald 26-year-old Eric D. Sims, of 1470 Central Avenue,  No. 9, was arrested just after 3 pm Tuesday, November 29th at the state correctional facility at 1494 Elm Street in Dubuque. on a warrant charging willful injury causing serious injury.
Those same court documents say that traffic camera footage shows Sims and the other man following Roling as he entered a parking lot in the 1400 block of Central. Sims is shown sucker-punching Roling, who falls to the ground. Sims and the other man can be seen kicking Roling, briefly walking away and then returning to continue to kick Roling while he remained on the ground,
Court documents state that Sims and another, unidentified man assaulted Wayne J. Roling, 69, of 258 E. 15th St., at about 5:49 p.m. Sunday in the 1400 block of Central Avenue. Roling suffered an orbital fracture and was rendered unconscious. Roling was transported by ambulance to UnityPoint Health-Finley Hospital, where he was admitted to the hospital's intensive care unit.
Dubuque Police Department Lt. Brendan Welsh told the TH:
"There are other persons of interest involved in this case, and investigators are working on identifying all parties involved". "At this point, no other persons have been charged but additional criminal charges are likely."
Authorities continue to investigate the incident.
Goosebumps and other bodily reactions, explained