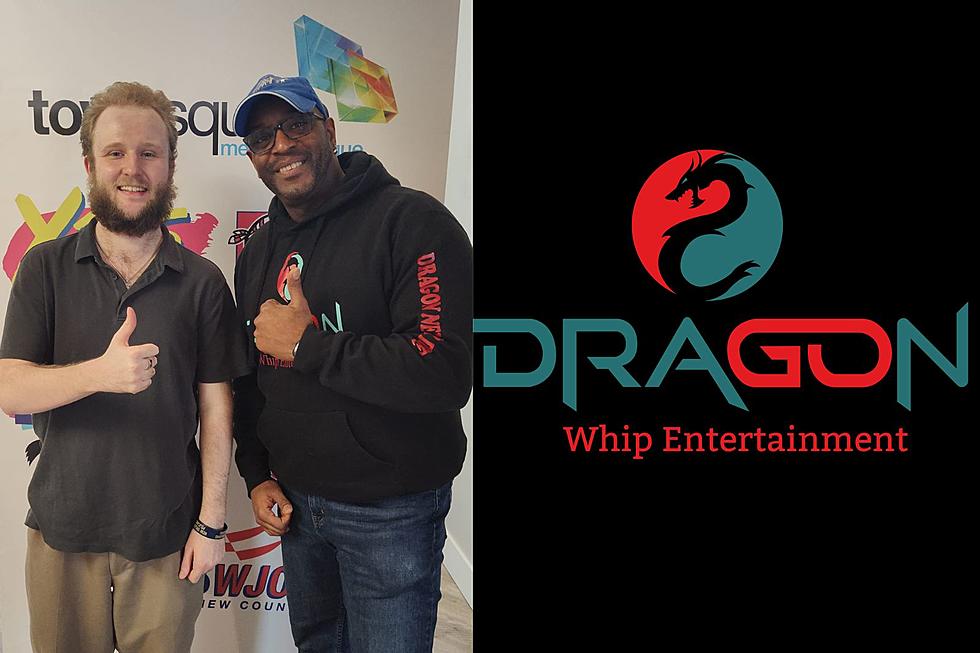 Meet the Man Trying to Bring Hollywood to Dubuque
Photo Credits: Tom Ehlers + Dragon Whip Entertainment
When I saw Will Martel and Clint Heiberger on KCRG-TV last week, I knew I had to try and get them in studio.
Martel and Heiberger have Hollywood dreams for Dubuque, and those dreams involve bringing an all-inclusive film studio to the Key City. This studio, or production company, would be one that has the capabilities to fund and produce movies, TV shows, commercials, personal videography projects, and more.
The fledgling studio is Dragon Whip Entertainment, which boasts award-winning video production. Martel himself is an actor, director, and podcaster, and he was kind enough to stop by the studio to share his cinematic vision for the city of Dubuque:
People that want to act, want to write, want to produce, want to direct [who live in Dubuque] want to do it, but they have to leave Iowa in order to [....]. What I want to do is make sure that no one ever had to leave the state of Iowa ever again to pursue their dreams of being an actor, a writer, a producer, or director.
Dragon Whip Entertainment is already off and running. Martel and Heiberger are planning to shoot two films in Dubuque this summer. The movies are Cain Rose Up, originally a Stephen King short story, written and directed by Martel, and Blind Faith, a story of blues icon Robert Johnson, directed by Heiberger and starring Martel.
Martel and I talked at length about the need for some sort of production company in the city of Dubuque. Last year, I spoke with Jamie Schmitt, a Dyersville native in the process of filming his horror film, Are You Dead Yet?, in Dubuque. The interest is here. The hunger and desire amongst Dubuqians, and Iowans as a whole, to make their own films is palpable. The hole just needs to be filled.
There is some hope insofar that Produce Iowa, the state office for film and media projects in the Hawkeye State, is dedicated to bringing more productions to the state. In the late 2000s, the Iowa Film Office was caught in a multimillion dollar tax fraud case. The scandal led to a setback on productions being filmed in Iowa for years. Martel is hoping to turn that corner with Dragon Whip Entertainment.
Read more about Dragon Whip Entertainment on their website, and be sure to take a listen to my interview with Will Martel below!
The Dubuque Arboretum & Botanical Gardens
A stroll through the Dubuque Arboretum & Botanical Gardens in Early Spring