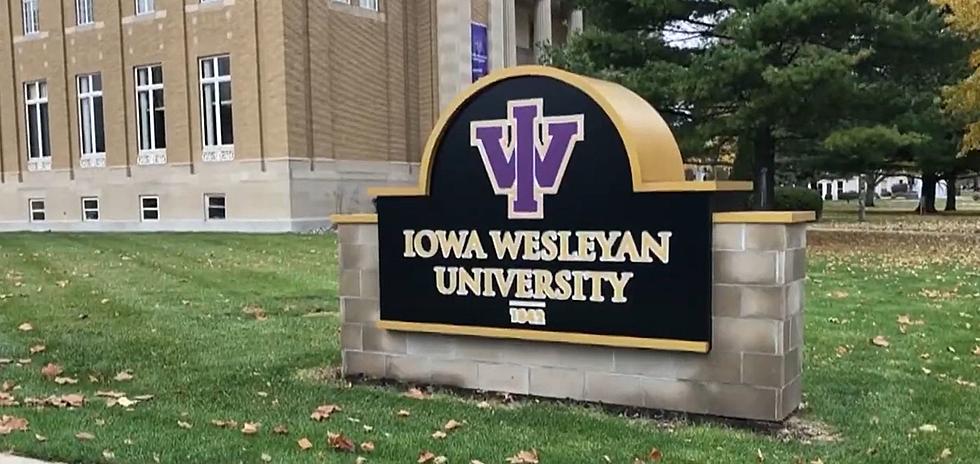 A 181-Year-Old Iowa University is Closing its Doors
Photo Credit: WQAD News 8
Iowa's first co-educational institution, not to mention the oldest of its kind west of the Mississippi, is closing its doors after a storied 181-year history.
Iowa Wesleyan University's Board of Trustees unanimously voted to close the university following the academic year, per a release from the college itself. The difficult decision came as a result of a flurry of obstacles the Mount Pleasant university simply couldn't overcome: financial/inflationary challenges; increased operating costs; changing enrollment trends; and a drop in philanthropic giving.
The death-nail for Iowa Wesleyan could also be the rejection of a proposal for federal COVID funding by Governor Kim Reynolds, which was also noted in the school's release:
This decision follows an intensive analysis of Iowa Wesleyan's financial operations and considerable exploration of all feasible strategic alternatives. The vote to close comes as the university has been experiencing unprecedented enrollment growth, improvements in student retention, and success with efforts to address economic and workforce development challenges throughout Southeast Iowa, including the formation of a unique partnership with Southeastern Community College. While the university's overall enrollment has increased post-pandemic, it is still not yet at a threshold needed for financial stability.
Governor Reynolds said in a statement on March 28th that the state of Iowa performed an audit on Iowa Wesleyan and found that the relief funds wouldn't solve "systemic financial issues plaguing the university."
Following its closure on May 31st, ownership of the campus will default to the U.S. Department of Agriculture. Meanwhile, the roughly 850 students will be able to complete their degree programs through one of the following colleges: William Penn University, Upper Iowa University, University of Dubuque and Culver-Stockton College.
Christine Plunkett, President of Iowa Wesleyan University, said helping students transition to another college/university is their top priority:
It is with deep sadness that we announce the Board of Trustees has made the heartbreaking decision to close our beloved Iowa Wesleyan after 181 years as an educational pillar in this community. Our focus is now on assuring our over 850 students have a smooth transition to another educational opportunity.
Read some Iowa Wesleyan students' thoughts on the college closing here, and see the full statement from the school here.
Iowa Is Home To These World's Largest Things