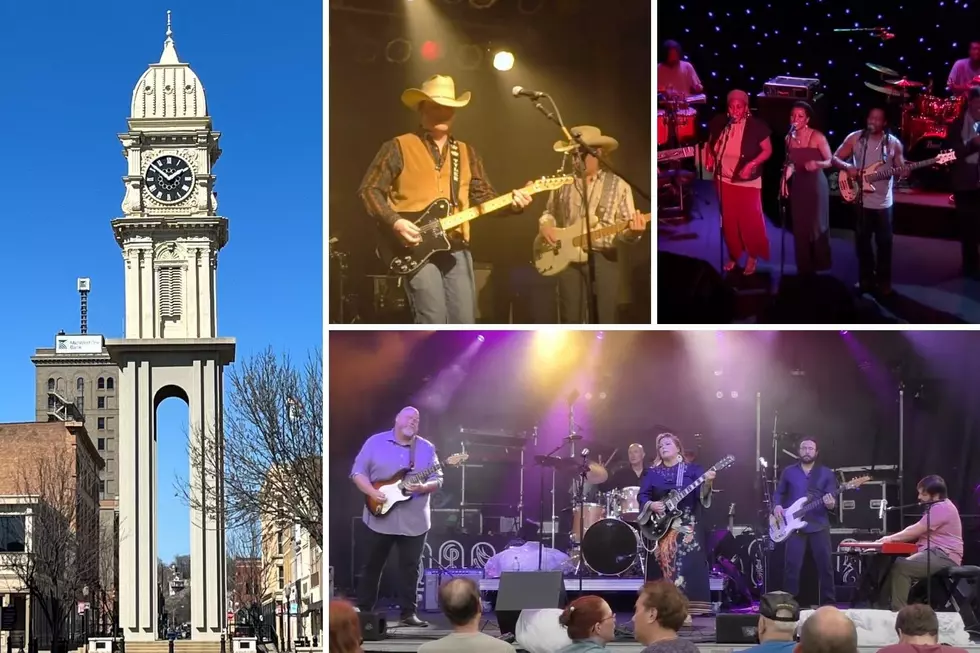 It's Time for Dubuque Main Street's Town Clock Plaza Party
Image Credit: Keith B. via Canva
The summer music and concert season are kicking it into high gear in the Tri-States, and folks can rock around the Town Clock on Friday night at Music on Main St. 
Formerly known as All That Jazz, this family-friendly, popular community event has been a fun night out for several years with the iconic downtown location at the Town Clock Plaza on Main St. For more info visit musiconmainstreet.org.
Hosted by Dubuque Main St., the event is scheduled for the second Friday of the Month through August, so mark your calendar for June 10, July 15, and August 12.
This Friday, June 10, the evening starts with an exceptional performance by the Roosevelt Middle-School Band at 5 pm with a 45-minute set. It's a prime opportunity to see, hear and support Dubuque's talented and promising musicians.
The headliner for the evening is the Top 10 Billboard charting band Avey Grouws Band. They are sure to be a crowd-pleaser with their merging of a Mississippi River-inspired, high-energy, American roots music. They blend blues, classic rock, country, R&B, and funk to create an entertaining sound and show. 
No carry-ins or coolers are allowed inside the Plaza grounds. So instead, please patronize the great food vendors! And they will be serving up ice-cold beverages all night long!
Looking ahead to July 15, Tyler Richton and the High Bank Boys will bring their honky-tonkin', beer drinkin', hell raisin' music to the Town Clock Plaza. 
On August 12, the award-winning Chicago reggae band, Gizzae, comes to town. The band consists of exceptional musicians who've been pleasing crowds across the country for over three decades. In addition, they have opened for some of the biggest names in Reggae. 
The Best Country Singer From Every State
Some states, like Oklahoma and Texas, are loaded with famous country singers. Others, like Nevada and Maine, are still looking for a real breakthrough artist. See the best and most successful country music artist from all 50 states, starting with
Hank Williams
and Alabama.