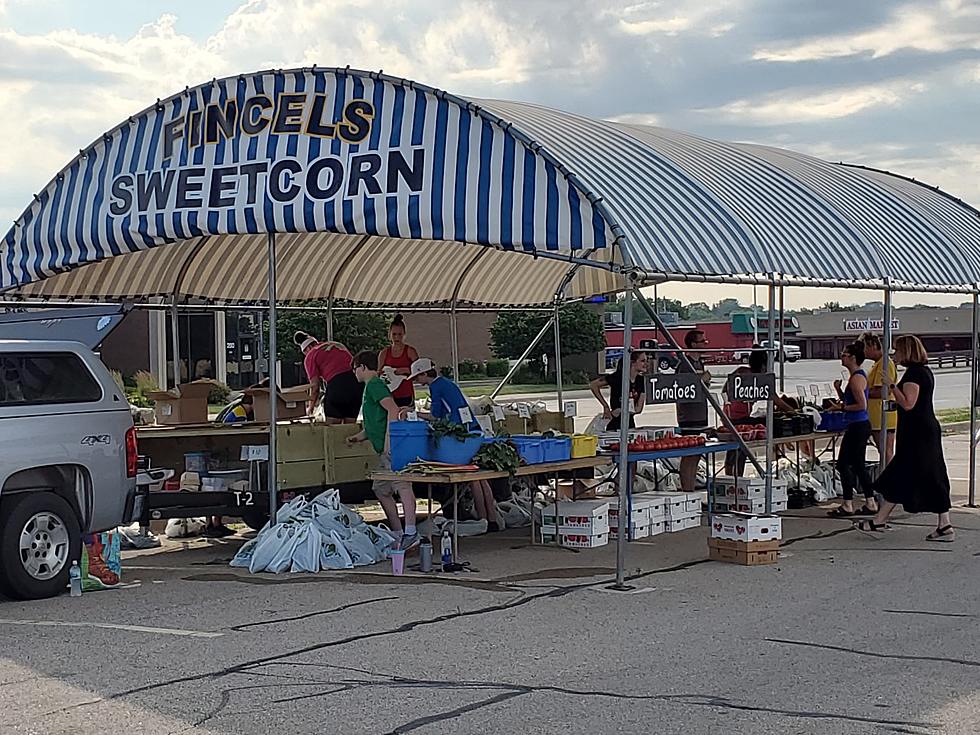 It's The Most Wonderful Time Of The Year!
Fincels' corn is available starting today!
People always say you get the best seafood when you live on the coast. Of course you do! When you live next to the ocean and they just pulled it out of the water... it better taste great!
That's why I think Fincels' sweet corn tastes so good. It's picked by their hard working staff, delivered to one of their roadside shops or to Farmer's Market... and then boiled or grilled and put on your dinner table.
A few weeks ago I asked one of their folks at market when we were going to have it. I could tell the guy had already been asked 999 times, but he still chuckled and told me "July 6th or 7th!"
Well, here we are... July 6th and both stands are selling that delicious corn we all love.
You can stop by either Fincels' spot, at the old Shopko parking lot (at 3500 Dodge Street) or at their Blain's Farm and Fleet location (at 2675 Northwest Arterial). They sell daily starting at 8am until they sell out, so if you're smart you'll get there nice and early... or you might miss out!
When we took our picture above around 9am there were about 8 people in line, but we've seen it longer. Corn goes for $4 for a half dozen and $7 for a full dozen this year.
If you want to keep up with the Fincels' crew, here's a link to their FACEBOOK PAGE.
If you don't want to boil or grill your corn on the cob, my friend Brittany from the Dubuque County Extension and Outreach sent me a link to the best way to microwave your corn.
What's your favorite method for doing your corn? Let me know... we can trade our recipes.
Don't miss out... corn season goes by way too fast!
~Chris Farber
KEEP READING: 3-ingredient recipes you can make right now