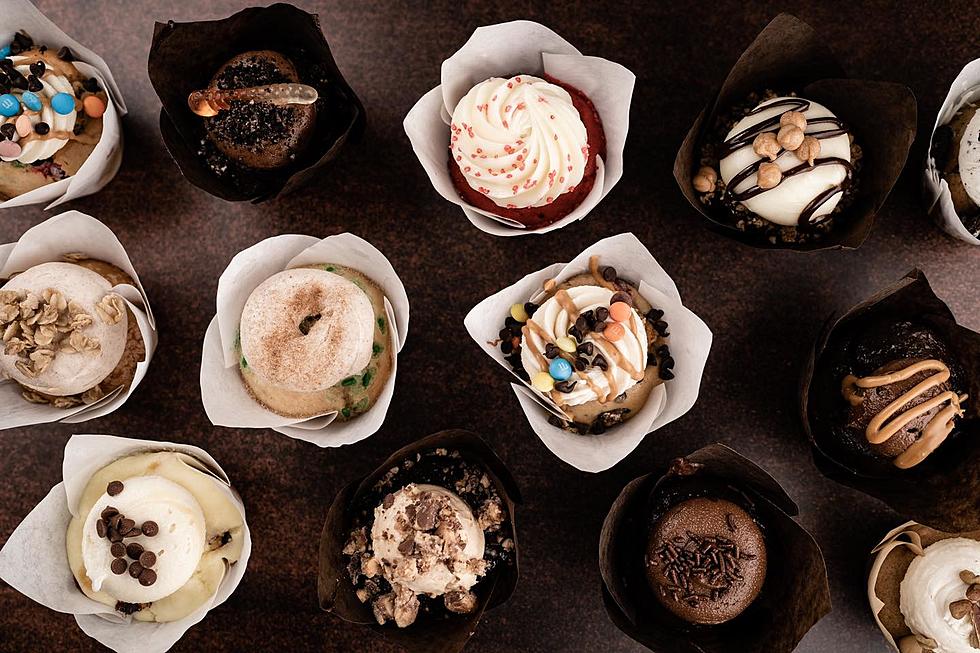 Iowa-Based Cupcake Company Will Close an Iowa Store Soon
Facebook via Scratch Cupcakery
After a decade in business, an Iowa-based cupcake company will be closing one of it's locations in the coming weeks.
The Des Moines Register reports that the cupcake company in question...say that three times fast...is Scratch Cupcakery. The company owned by Natalie Brown will close one of its Iowa locations "in the coming weeks." The Register reports that Scratch's lease on its store at  7450 Bridgewood Blvd., Suite 215 in West Des Moines ends in November and will not be renewed. The store was Scratch's only metro Des Moines location.
While it's certainly sad news for Scratch fans in Des Moines, the Register reports that Scratch Cupcakery locations in Waterloo, Cedar Falls,  the store pictured above in Coralville, and its mobile food truck will remain open. In a social media post, the company talked about overcoming enormous challenges and working alongside great people. In the end, the post stated that "a few remaining obstacles have continued to work against us, making it impossible to continue."
Scratch thanked its local fanbase for over a decade of support. The Register reports that the West Des Moines store will be debuting updated hours in response to the closure. The store will now be open from 11 a.m. to 6 p.m. Tuesday through Saturday, and noon to 5 p.m. on Sunday. The shop is closed on Mondays. The hours are subject to change. Outstanding gift cards can be used at other Scratch locations.
25 Eastern Iowa Restaurants We Want on 'Diners, Drive-Ins & Dives'
The Food Network show 'Diners, Drive-Ins and Dives' hasn't made very many stops in Iowa, so we wanted to give them a few ideas for their next visit! Our list contains diners, hole-in-the-walls, small town staples, places that have stood the test of time, and restaurants that just have that perfect dive-y vibe. Most of our picks come from the Cedar Rapids/Iowa City areas, but we did include a few favorites that are a bit of a drive! Here are 25 of the places we'd love to see on 'Diners, Drive-Ins and Dives' someday:
The Highest-Rated Cedar Rapids Restaurants on Yelp (July 2023)
We have a ton of great local restaurants in Cedar Rapids, but which ones are the best of the best? To determine the top 15 restaurants in Cedar Rapids, we looked at
Yelp
reviews for businesses that are within city limits. Here are the highest-rated restaurants as of July 5th, 2023: