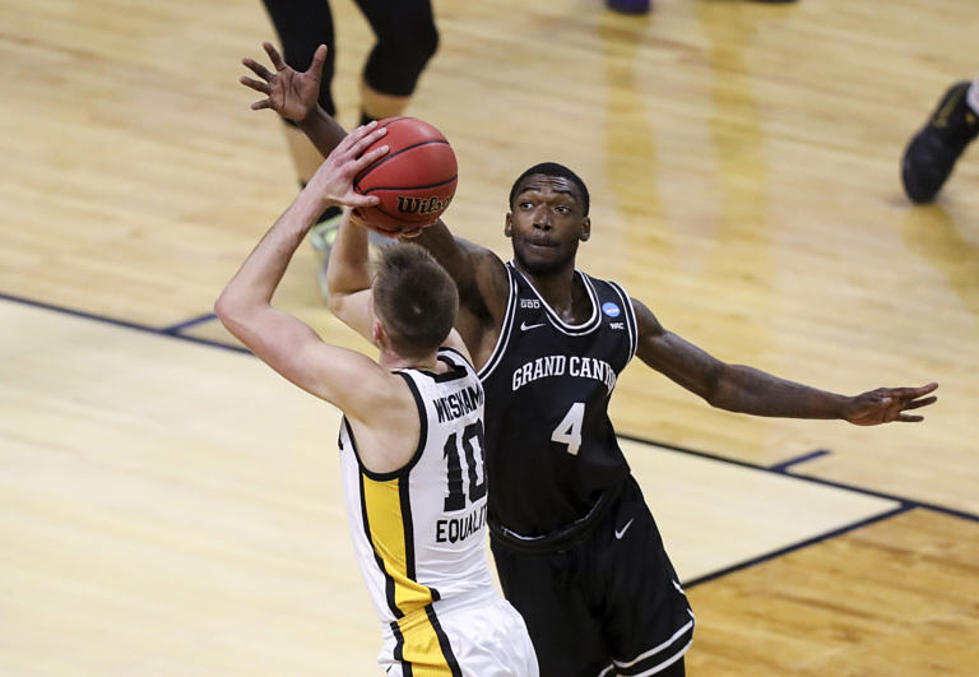 GCU Forward Oscar Frayer Killed in Car Accident
USA TODAY Sports
Oscar Frayer, a forward for Grand Canyon University, the team which faced Iowa in the NCAA Tournament on Monday has reportedly been killed in a car accident.
Multiple sources say Frayer died as a result of injuries sustained in a car accident on Tuesday, just days after after playing in the school's first-ever NCAA Tournament appearance.
Details: saturdaytradition.com/.