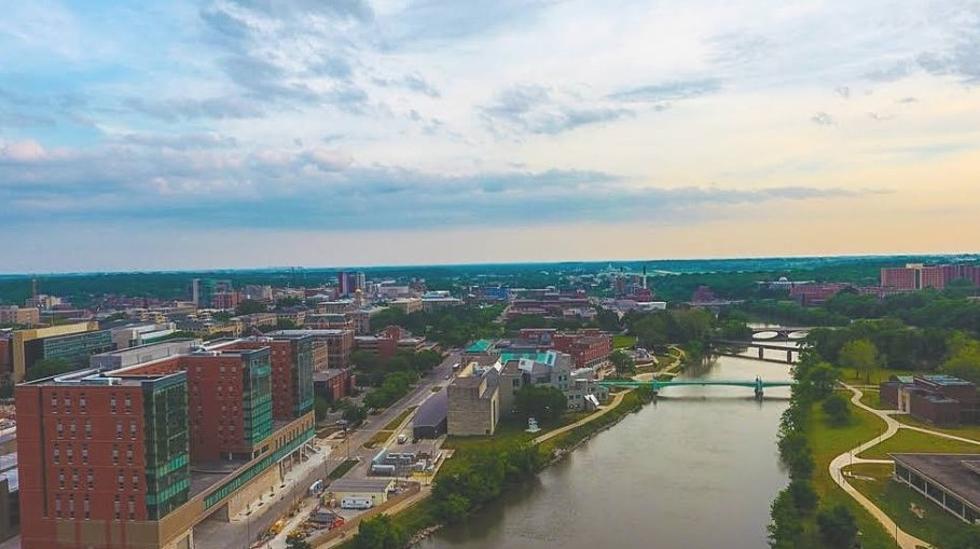 Eastern Iowa City Makes List of Most Charming Cities in the Midwest
Google Maps
According to a new article from TravelMag, the Corridor has one of the most charming small cities in the Midwest! The publication recognized Iowa City as one of it's top 20 most charming towns/small cities in the region.
To put together their list, TravelMag asked over 100 "travel writers, photographers and industry professionals to name up to five destinations in the Midwest they found the 'most charming.'" All of the cities/town on the list had to have a population of less than 100,000 residents, and they made sure to include at least one location from each of the 12 Midwest states. Using this criteria, the only Iowa city to make the list was, well, Iowa City! Here's what the article said about it:
"Iowa City hosts one of the longest-running Pride festivals in the U.S., a downtown block party which brings in 45,000 visitors. They revel in jazz and art festivals throughout the summer. Iowa City is one of only two U.S. cities to carry the UNESCO designation 'City of Literature,' celebrating the written word through workshops, live performances, and markers and murals throughout downtown, especially on the Iowa Avenue Literary Walk."
In addition to all the fun festivals and events, Iowa City is also home to some awesome local restaurants, bars, and shops. Popular stops include Marco's Grilled Cheese, Hamburg Inn No. 2, Pagliai's Pizza, Oasis Falafel, Pullman Bar & Diner, Airliner, Short's Burger & Shine, and Vue Rooftop. And don't forget about all the event venues! Hancher Auditorium and the Englert Theatre are a couple of great places to check out a show or concert, plus there's FilmScene for special movie screenings.
Although Iowa City is the only city in Iowa to make Travel Mag's list, it's not the only city that Iowans are familiar with! Galena was also mentioned, which is right near the border of Iowa and Illinois. The article mentions Galena's 19th-century architecture, the Ulysses S. Grant Home State Historic Site, the "impressive array" of restaurants and specialty shops, and the great local wineries.
You can check out the 18 other charming Midwest cities on Travel Mag's list HERE.
10 of the Best Airbnbs to Stay At in Iowa City
Looking for a nice place to stay in Iowa City? Here you go! All 10 Airbnbs on this list are "superhosts," they all have at least 30 reviews, and they all have a 4.97-star rating or higher. Based on that information, here are 10 of the best properties you can stay at in the Iowa City area:
25 Eastern Iowa Restaurants We Want on 'Diners, Drive-Ins & Dives'
The Food Network show 'Diners, Drive-Ins and Dives' hasn't made very many stops in Iowa, so we wanted to give them a few ideas for their next visit! Our list contains diners, hole-in-the-walls, small town staples, places that have stood the test of time, and restaurants that just have that perfect dive-y vibe. Most of our picks come from the Cedar Rapids/Iowa City areas, but we did include a few favorites that are a bit of a drive! Here are 25 of the places we'd love to see on 'Diners, Drive-Ins and Dives' someday: