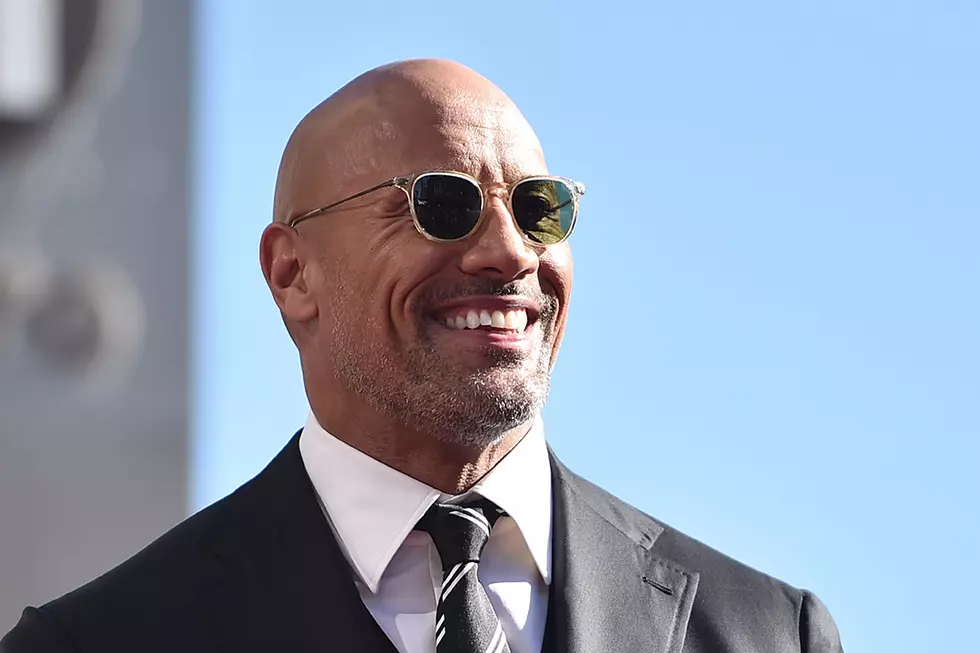 Dwayne "The Rock" Johnson Reveals Secret Battle With Depression
Alberto E. Rodriguez/Getty Images
The nation's highest-paid actor has revealed his most crippling low point, and says it nearly knocked him out of commission.
In a new interview with the United Kingdom's Express, Dwayne "The Rock" Johnson says he watched his mother attempt suicide by walking into the freeway when he was young ("I grabbed her and pulled her back on the gravel shoulder of the road," he recounted, adding big rigs were swerving around her). The experience had ripple effects well into his life, he said, and amounted to a series of depressions.
"I reached a point where I didn't want to do a thing or go anywhere. I was crying constantly," he said, adding that while his mother eventually got treatment — and even forgot about the event — the damage of watching couldn't be undone for the eventual professional wrestler and movie star.
"We both healed but we've always got to do our best to pay attention when other people are in pain," he said. "We have to help them through it and remind them they are not alone."
Johnson, who's since been vocal about his mental health battles with Twitter fans, said losing out on his football dreams to his injury and suffering through an untimely breakup were also catalysts to a particularly dark period.
"That was my absolute worst time," he said.
Still, the trials haven't stopped Johnson from achieving huge feats — he's even reportedly considering a 2020 Presidential run.
Dwayne "The Rock" Johnson's Most Flexin' Instagrams: