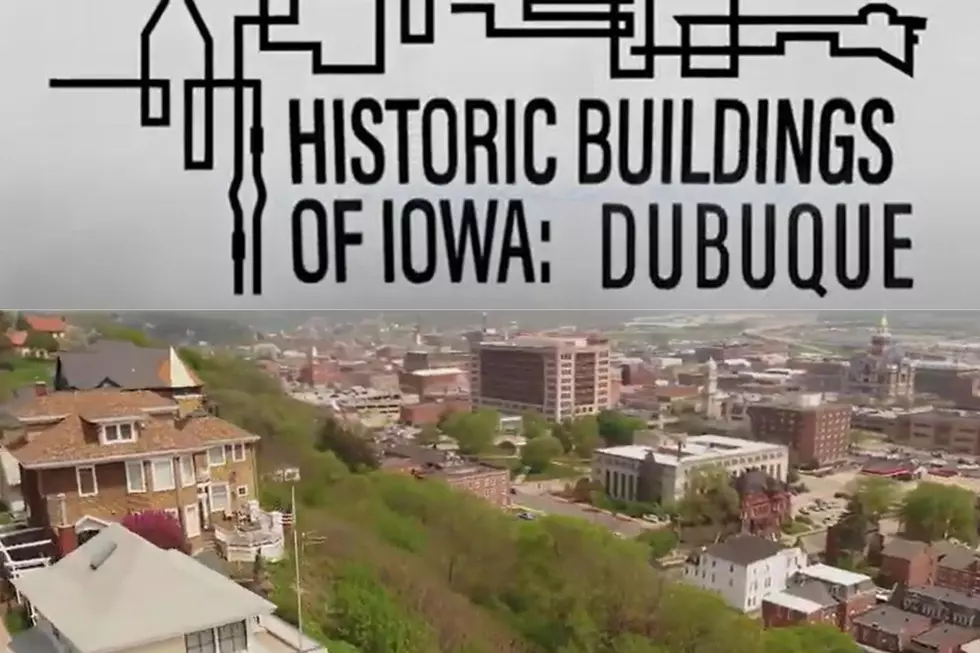 Dubuque's Historical Buildings to be Showcased on Iowa PBS Show
Photo Credit: Iowa PBS, YouTube
The "Masterpiece on the Mississippi" will be showcased in an upcoming documentary, set to air on Iowa PBS next week!
Historic Buildings of Iowa is a series that explores Iowa architecture, history, and culture. Past installments have visited the National Czech and Slovak Museum in Cedar Rapids, the former First National Bank designed by Louis Sullivan, and even the State Capitol in Des Moines.
What Buildings Will Be Covered?:
Next week, Historic Buildings of Iowa: Dubuque will air on PBS on November 21, 2022 at 8pm. The hourlong documentary will profile Iowa's first city through its iconic structures, rich history, faith, and more. According to Iowa PBS' website, the following buildings will be featured in the documentary:
How to Watch the Documentary:
There are multiple ways you can watch Historic Buildings of Iowa: Dubuque on November 21st. Obviously, you can watch it on Iowa PBS via basic cable. However, you can also livestream it on Iowa PBS' website as well as the official PBS website too! The PBS Video App and YouTube TV are also options as well!
The documentary will be re-aired on Create TV on November 27th at 7:30pm. Heritage Works on 4th Street in Dubuque is planning on having a watch party for the premiere. Find out more about that on their Facebook page!
More Information on Historic Buildings of Iowa:
Several clips from past installments of Historic Buildings of Iowa can be found on Iowa PBS' YouTube channel. They even curated a playlist of the clips, including their "2022 Pledge Special" documentary, which spends 90 minutes admiring Iowa City! You can also see more details on how to watch the upcoming episode on Dubuque, and read more about the program on Iowa PBS' website!
The First Day of the 2022 Dubuque County Fair
A look at the food, rides, fun, and more on the first day of the 69th Annual Dubuque County Fair.
PHOTOS: Cascade's Annual Wing Fest 2022
Cascade's Annual Wing Fest was exactly what a local community get together should be!