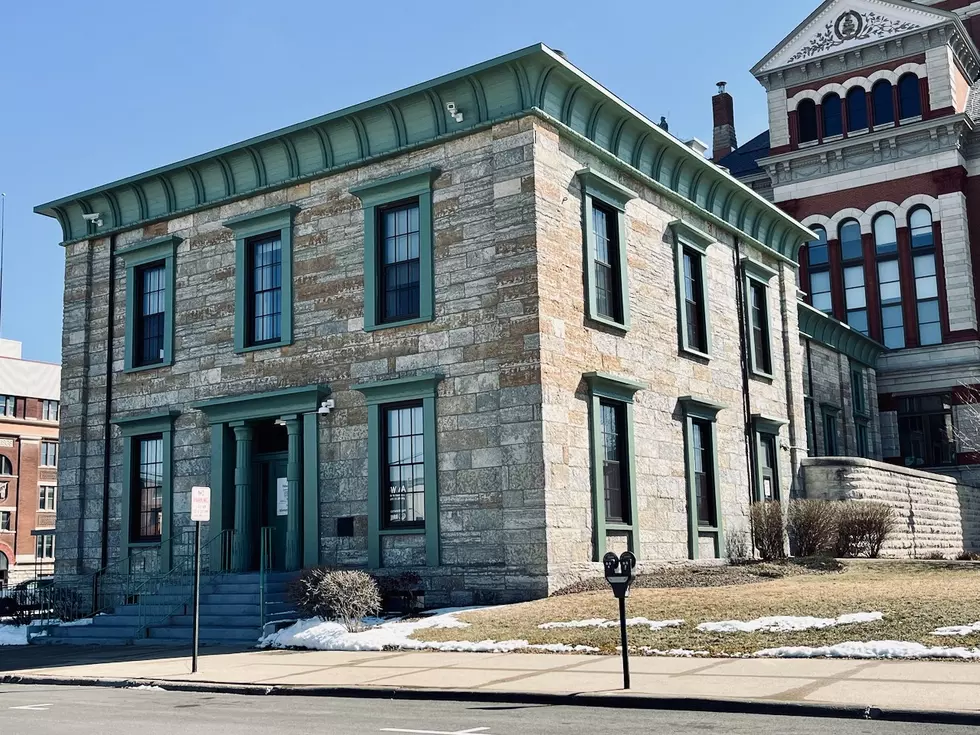 Dubuque Main Street Celebrates Architecture Days with Free Events & Tours
Original County Jail, Dubuque, Iowa. Photo Credit: Keith B.
Dubuque has many appealing attributes, including a robust economy, low crime, beautiful parks, good schools, and a dynamic arts scene. But, while those are readily appreciated, a part of Dubuque's legacy can sometimes get overlooked; Its tremendous collection of historically preserved buildings and distinctive architecture. 
This week you have an opportunity to learn more about the City's architectural treasures and expand your appreciation with Dubuque Main Street's Architecture Days.
A series of free walking tours will provide a solid foundation for understanding the significance of Dubuque's architectural history and the people who have helped build and preserve Iowa's oldest and most historic City.
The mission of Architecture Days is to elevate local architecture as an art form and explore Dubuque's rich architectural landscape through walking tours and programming for all ages. In addition, it celebrates the community's commitment to historic preservation and the purposeful work to protect the City's heritage, and the impact architecture has on creating a sense of place.  
Dubuque's commitment to historic preservation is the poster child of sustainability. The economic, environmental, and cultural benefits are plentiful and help create vibrant neighborhoods.
The ongoing efforts to protect our cultural assets also lead to economic prosperity by creating new jobs, retaining existing jobs in construction trades, stimulating private investment, tourism, business growth, and investing in property improvements. 
Don't miss this exciting opportunity to see Dubuque's magnificent architecture up close with a guided walking tour. You're sure to learn some new insights and increase your appreciation for the City's well-preserved architecture.
For more information and to reserve your walking tour or another event, visit Dubuque Main Street's Facebook Events Page or click one of the links below.
Tuesday, May 3 - Tour Montana House & 50 Bluff St.  Register: https://bit.ly/3jKsSvD
Tuesday, May 3- Evening Presentation  Register: https://bit.ly/3vtNb5F
Wednesday, May 4 - Tour Steeple Square Register: https://bit.ly/3OhnJJn
Thursday, May 5 - Tour Ken Lin Properties Register: https://bit.ly/3Mgu9qy
Saturday, May 7 - Walking Tour Register: https://bit.ly/3jM6npY
LOOK: Famous Historic Homes in Every State