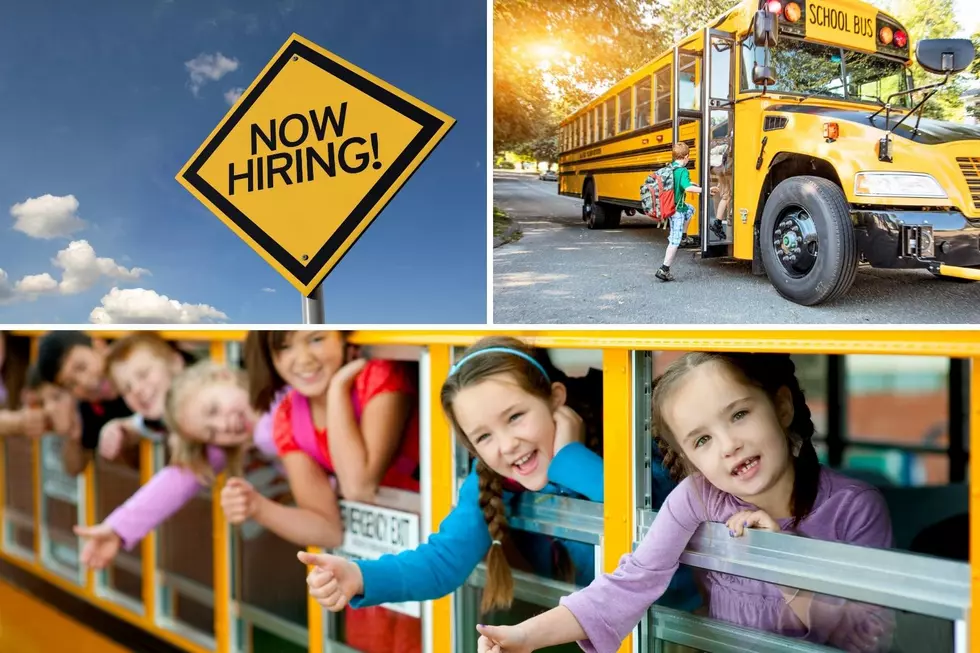 Cuba City Company Offers Big Bonuses to New Bus Drivers
Photo Credit: Keith B. via Canva
Now that August is upon us, the conversations will be on back-to-school topics. Of course, one of the most pressing concerns is buses and, more importantly, having enough trained drivers to get the kids to and from school.
Russ Stratton Buses of Cuba City wants potential drivers to know that Driving a Big Yellow School bus is No Big Deal. They will train you to be safe and successful in what is primarily a part-time position with competitive wages and solid benefits.
Russ Stratton Buses of Cuba City is hosting a Job Fair and Open House today from 11, am to 3 pm. No appointment is necessary. Show up, and the Stratton staff will answer any questions. They will even let you get behind the wheel and take the bus for a spin around their parking lot to give you a hands-on introduction to driving the vehicle.
Stratton Buses is a longtime established, locally owned, family-run business since1970. It's located at 320 East Jean Street in Cuba City, Wisconsin.
Stratton looks to fill as many as 13 driver positions immediately. Their hiring effort will be ongoing for the foreseeable future as there is a driver shortage in many businesses, especially in the transportation industry nationwide.
Suppose you cannot attend today's job fair but are interested in the job opportunity. In that case, Stratton will happily talk and walk you through the process at a convenient time.
Benefits include a sign-on bonus of $2000 if you already possess a CDL and $1000 without one. Stratton will train drivers toward attaining their CDL. Additionally, the positions include health insurance and other benefits.
In addition to school bus drivers, the company has charter and shuttle driver positions available.
Russ Stratton Buses offers paid training, flexible scheduling options, and a supportive work environment. So if working just 2-3 hours per day during the school year and even taking your school-aged child to work with you sound like good perks, this job is for you.
The service areas include Cuba City School District, Southwestern School Districts, and Cassville School Districts. So, don't delay. Apply today!
To learn more and apply today, visit StrattonBuses.com or call (608) 744-8748.
KEEP READING: 50 activities to keep kids busy this summer