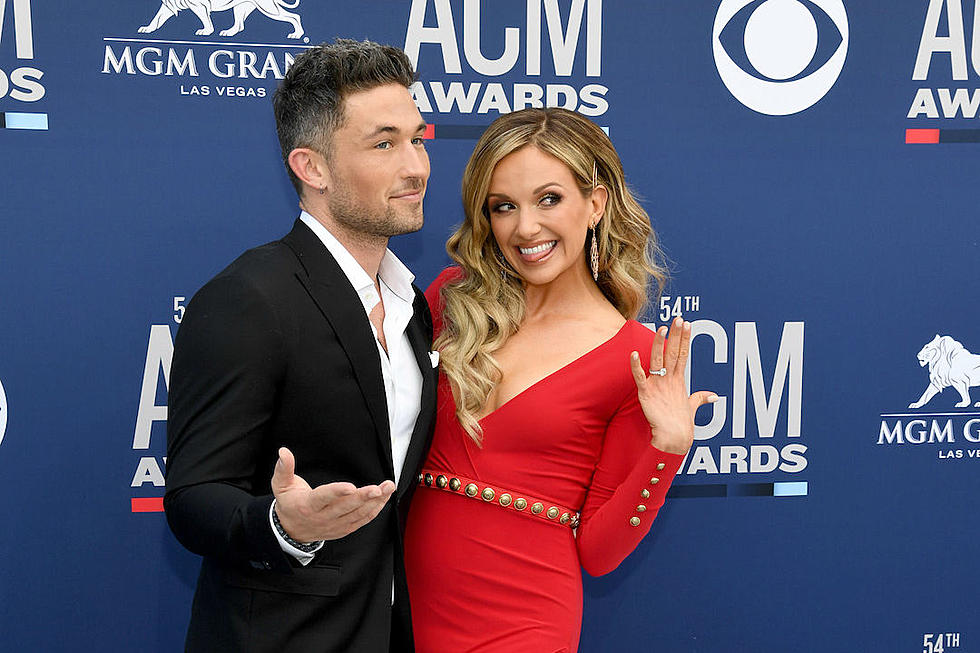 Carly Pearce + Michael Ray's Honeymoon Will Have to Wait
Ethan Miller, Getty Images
"It's crazy how quickly it happened -- how quickly we went from planning to, 'Oh my goodness, it's here,'" says Carly Pearce of her just-around-the-corner wedding date to fellow country star Michael Ray. The singer recently completed her vows -- one of the last details of the ceremony to fall into place -- and she says that the experience offered a quiet moment of reflection before the big party starts.
"That was such a sweet moment for me," Pearce muses. While fans might expect it might be a breeze for two hit-making songwriters to put their emotions to paper, the singer says she struggled to sum up her feelings in a short sentiment.
"I found it really hard! I didn't expect to find it that hard," she admits. "I thought, 'Eh, I know what to say, I'm a songwriter.' But it was very hard to articulate in a short little piece to this person where they've taken you, what you've seen, your promises to them, where you want to go. I mean, it was pretty hard for me. But I think I got it."
Of course, Ray won't hear Pearce's vows until the big day -- and vice versa -- but the singer admits that they have taken precautions to ensure that their vows are roughly the same length. "Michael is a talker. He's long-winded, and I love him for that, but I was like, 'We gotta have some kind of [system],'" Pearce says with a laugh.
"Last night, I literally just went, 'That's how long mine is!'" she adds, holding up a piece of paper and quickly concealing it again. "From far enough away that he could get a good idea that his wasn't much longer. Because I figured his would be a little longer."
The newlyweds will have to wait a couple months post-wedding to embark on their honeymoon: December, specifically, according to Pearce. Their busy work schedules are to blame.
"It's funny, we get married, and then, two nights later, we're gone again, separately," Pearce shares. "We chose to wait on a honeymoon so that we could totally unplug and check out and not have the lingering, looming rest of the year over our heads. [In December] the charts are gonna close, everyone's gonna go home for the holidays, and we're gonna go home to a beach."
Country Singers Who Got Married or Engaged in 2019