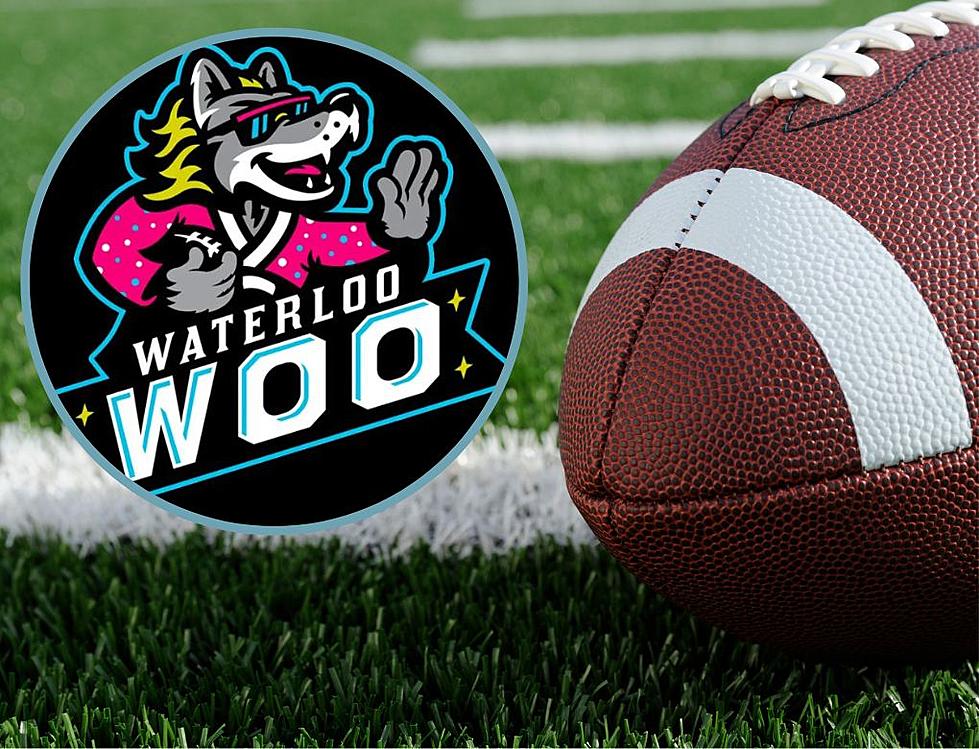 Want to Play Professional Football? Iowa Woo is Hosting Tryouts
Courtesy of Waterloo Woo/Canva
This past June, it was announced that a professional arena league football team was coming to the city of Waterloo, Iowa. In the Woo's short existence, there has already been a name change. The team was originally called the Waterloo Woo and last month (October) it was announced the team will be known as the Iowa Woo moving forward. The new owners believed changing the name to Iowa Woo would be more inclusive.
The inaugural season will begin in June of 2024 and the Woo's game will be played at the Hippodrome. There will be 4 teams in the Arena League and each team will play 8 games during the 9 week season.
It has now been announced that the Waterloo Woo will be hosting tryouts! If you've dreamed of playing professional football, here is your chance.
Iowa Woo Tryouts!
For any athlete who believes they have what it takes to become a member of the Woo family, now is your chance. According to the Iowa Woo Facebook page, there are a few requirements/stipulations. The tryout date is December 9th, from 1-4 pm, and will be held at the Cedar Valley Sportsplex. The indoor facility is located at 300 Jefferson St. Waterloo, Iowa 50701.
Athletes must be 18 years of age or older to try out. There is a registration fee of $50 until December 4th, $65 until December 8th and $75 the day of the event. If you're on the fence you will have up until the day of the tryouts to decide!
Athletes are required to wear athletic clothing and cleats may be worn on the playing surfaces. Any athletes who have further questions or concerns can contact the General Manager, Baily McRae at bailey.McRae@iowawoo.com
You might remember a Superbowl-winning Quarterback by the name of Kurt Warner. He played football for the University of Northern Iowa Panthers and went on to become an NFL Hall of Fame inductee...never forget that he spent time playing arena league football. The possibilities are there for these athletes.
The 2024 season will run from June through the end of July.
Maybe you don't necessarily want to take the field with the team but you think it would be a fun experience for your friends and family to enjoy a game! If you'd like to purchase tickets, they are currently available on the Iowa Woo website.
Iowa Born Sports Stars
What do each of these stellar athletes have in common? They all hail from the Hawkeye State.
Gallery Credit: Johnny Marks
10 Myths About Iowa That Even Some Natives Believe
Iowa is an ag state with more heads of hog than human, but there's a lot more to us than crops and critters. How many people actually know that, however?
Gallery Credit: Johnny Marks