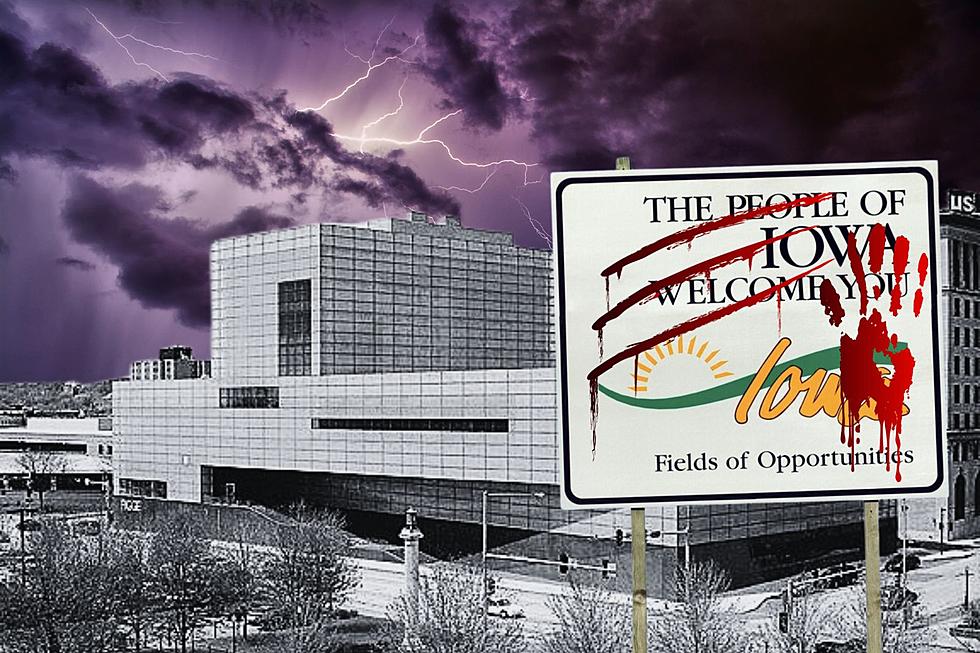 Popular Iowa Art Museum Hosting Five Nights Of Fright In October
Google View, Canva
Spooky season is among us and throughout the month of October, there's a ton going on in the Quad Cities with the Halloween spirit in mind.
The Figge Art Museum is hosting its Five Nights of Fright at the end of October. We have your chance to experience night number four in VIP fashion.
Figge's Five Nights Of Fright
This October 25 – 29, get ready to step into a world of thrills, chills, and wicked delights with a line-up of frightfully fun activities and events at the Figge Art Museum (225 W 2nd St, Davenport).
Each night features something new, exciting, and spooky. Tickets for each night are on sale now. Below is a little about what will be taking place each night:
It's going to be an exciting five nights at the Figge.
The Best Halloween Costume Party In The Quad Cities
You'll have to skip night four because that's the same night as the annual Halloween Ball!
Join us at The Mississippi Valley Fairgrounds on October 27th for:
Free food from Smokin Butt BBQ and Wise Guys Pizza from 6-9:00 p.m.
Live Music from Soulstorm and Hairbanger's Ball!
The Best Costumes in the Quad Cities Competing for big cash.
Two $500 first-place prizes (Group and Individual) and cash prizes for the Top 10.
Doors open at 6:00 p.m.
You can purchase your tickets to our annual Halloween Costume Ball by clicking the button below
BUY TICKETS: Halloween Costume Ball
Win VIP Tickets To Mysteria: A Night of Secrets and Art
Experience a Halloween party from the otherworld with Mysteria: A Night of Secrets and Art on Saturday, October 28th at the Figge Art Museum!
An immersive evening of magic featuring a live band, aerial performances, a wandering magician, interactive characters and flow arts performers, spirit readers, and more!
Tickets are $40 starting Oct. 1st  and includes access to all of the night's entertainment and activities. Limited VIP admissions are still available! Visit the Figge's website to get your tickets now. You can also sign up below to win one of our free pairs of VIP tickets!
These Are The Top 10 "Trashiest" Cities In Wisconsin
RoadSnacks
number crunched to determine the top 10 "trashiest" cities in Wisconsin!
Gallery Credit: Various
QC "Nightmare On Zillow Street" House Is "Not For The Faint Of Heart"
A Davenport house listed on Zillow has a scavenger hunt for you to sift through.
Gallery Credit: RMLSA/Zillow