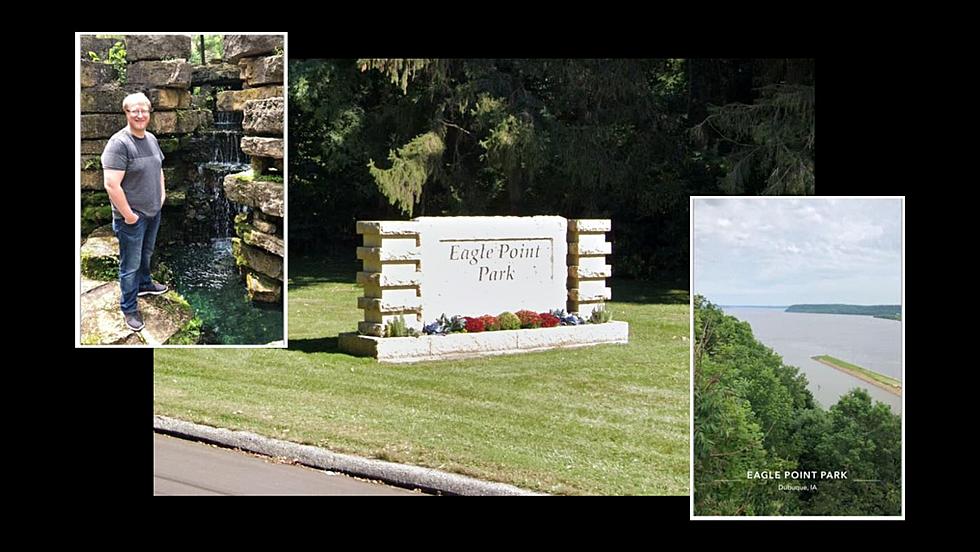 Dubuque to Celebrate 'Kids to Parks Day' This Saturday
Credit: Ashley Ehlers / Google Maps
According to a press release, the City of Dubuque has joined the National Park Trust and other communities across the country in proclaiming Saturday, May 20th, as the 13th annual national "Kids to Parks Day." In celebration, all vehicle entrance fees to Eagle Point Park in Dubuque this Saturday will be waived.
Other opportunities to celebrate Kids to Parks Day are abundant in the Dubuque area. The City of Dubuque offers 48 parks covering over 1,200 acres and features trails, tennis, picnicking, fishing, skateboarding, pickleball, softball and baseball, playgrounds, disc golf, golf, camping, and much more. The Dubuque County Conservation Board manages 20 parks, preserves, and recreation areas encompassing over 2,673 acres. Additionally, the Mines of Spain Recreation Area and E.B. Lyons Interpretive and Nature Center are located on 1,447 acres of wooded and prairie land and are managed by the Iowa Department of Natural Resources.
"I encourage families to get outside and enjoy the great outdoors. Take the kids to a playground, enjoy a hike, go on a bike ride, play an outdoor sport, go kayaking or canoeing, spend the afternoon fishing, or have a picnic in the park—there are endless ways to celebrate this national day of outdoor play!"

-Steve Fehsal, Park Division Manager
Kids to Parks Day aims to reconnect the next generation with the great outdoors. To learn more, visit www.kidstoparks.org. For more information on Dubuque parks, visit www.cityofdubuque.org/parks or call 563-589- 4263.
See what Dubuque and the local area has to offer with these local trails and areas!
Hiking Trails and Nature near Dubuque, Iowa
Nature and hiking areas around the Dubuque, IA area.
Photos: Governor Dodge State Park, Wisconsin
Photos: Early Spring In Governor Dodge State Park, Wisconsin