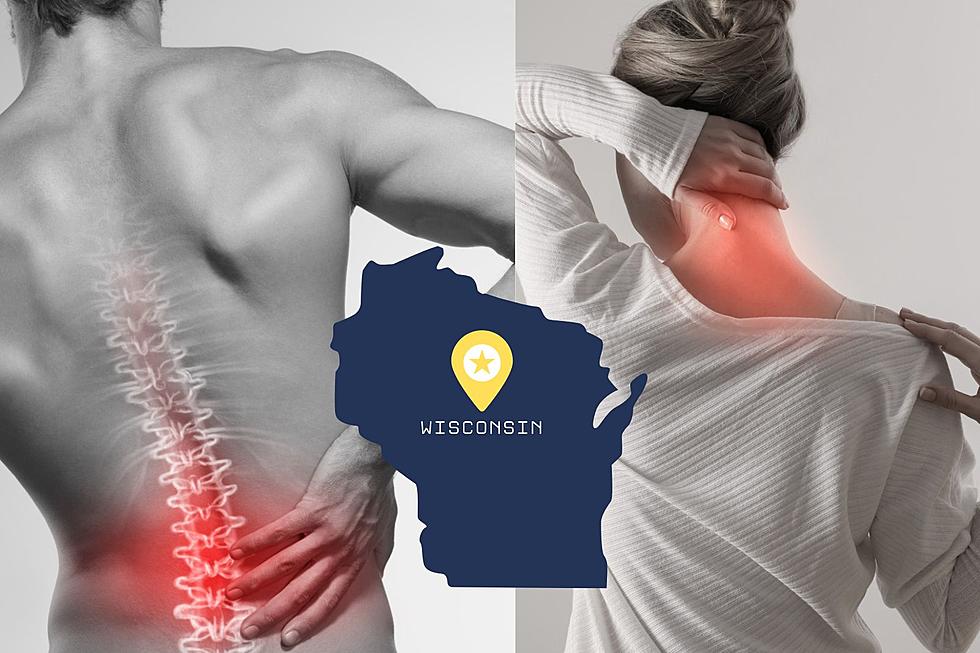 Platteville and Kieler Residents Have a New Option to Treat Pain
Photo Credits: Filip_Krstic; Albina Gavrilovic; Canva
After recently expanding their ENT services to allow for allergy testing, as well as their EMS services, one southwestern Wisconsin hospital is now seeing their pain specialist expand his services to another town in the region.
Southwest Health's Interventional Pain Specialist will begin seeing patients in the Kieler Clinic and in the Platteville Clinic, per a press release. Brian Lenzmeier, CRNA, APNP, is Southwest Health's Interventional Pain Specialist. His practice has expanded to allow seeing more patients closer to home as they seek relief from their chronic or short-term pain.
Interventional pain management is a specific kind of pain management treatment. Rather than just relying on medications, interventional pain management uses procedures to block the source of your pain, often using injection therapies. These pain management procedures can provide patients with long-term relief and improved quality of life.
Brian sees patients from their initial visit through minimally invasive procedures and through follow-up. His treatments include solutions for arthritis pain, sciatica, fibromyalgia, nerve damage, migraines, sports injuries, surgeries, and many other conditions.
In 2015, Brian completed the Advanced Pain Management Fellowship at Hamline University in St. Paul, Minnesota, to expand his knowledge and skill set. His interest in pain management evolved through his in the military. Brian's background and experience allow him to better connect with his patients, understanding their full "pain story" with one mission: to move as close as possible to a pain-free life.
Some of the conditions Lenzmeier treats are as followed, per his page on Southwest Health's website:
| | |
| --- | --- |
| Back Pain, especially low back pain | Cancer Pain |
| Carpal Tunnel | Compression Fractures |
| Fibromyalgia | Sports or Work Injuries |
| Headaches | Herniated Disc |
| Joint Pain | Knee Pain |
| Neck Pain | Pelvic Pain |
| Spinal Stenosis | Diabetic Neuropathic Pain |
| Post Herpetic Pain (Shingles) | Complex Regional Pain Syndrome (CPRS/RSD) |
Brian Lenzmeier recently expanded his practice to see patients in the Platteville and Kieler Clinic. He is ready to address concerns closer to home. If anyone wants to make an appointment with Brian to finally address pain issues, contact Southwest Health at (608) 342-5060.
KEEP READING: See 25 natural ways to boost your immune system