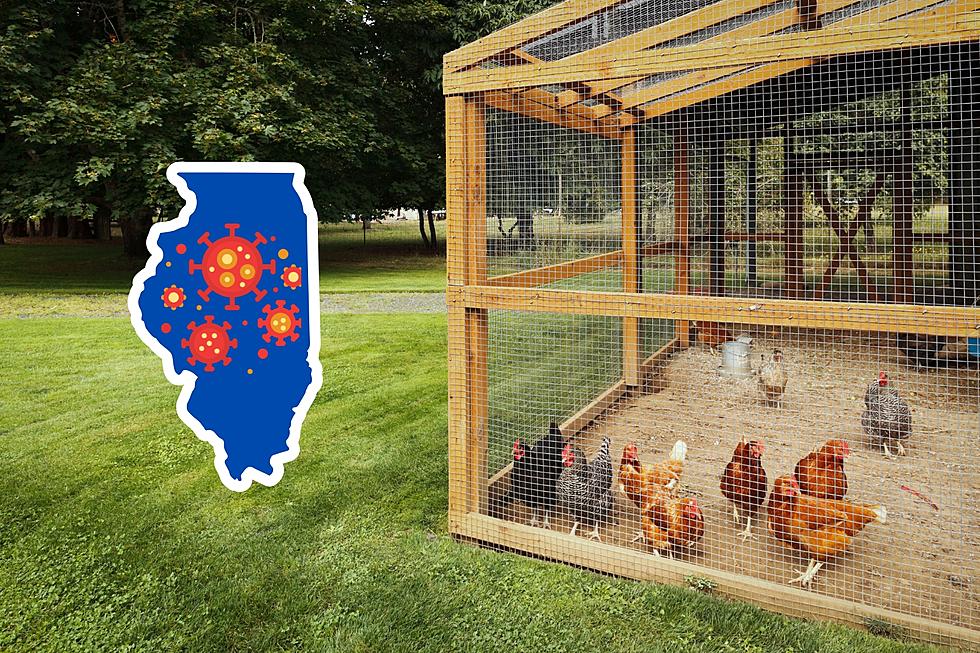 Many in Illinois Getting Sick from Something in their Backyards
Canva
There's a new outbreak of an old foe and it's especially affecting people who live in Illinois. It is believed that this occurrence is because of something many have in their backyards.
The Centers for Disease Control are warning that salmonella is active again in an outbreak that has sickened nearly 700 people. Here's their map of where people are getting sick. Note that among the states with the most, Illinois is high on the list.
What's to blame for the salmonella outbreak especially in Illinois?
The feds are saying that the salmonella outbreak in Illinois is "linked to contact with backyard poultry". So they're blaming the chickens? That's what is happening here. According to the CDC, there have been 141 hospitalizations with 57 new reports recently.
There is a way to coexist with backyard chickens and not get sick. Washing hands anytime there has been contact with chickens and/or their eggs is vital. They also advise that you closely monitor any kids that have contact with backyard poultry.
As the Mayo Clinic has documented, salmonella is often very mild with few or any symptoms. But among those who have vulnerabilities, they say "life-threatening complications also may develop if the infection spreads beyond the intestines.". It's a serious issue among some and it's good to be aware of where the infection has appeared. Illinois is one of the trouble spots right now.
You can keep up-to-date with this latest salmonella outbreak and its implications for Illinois through the official CDC portal.
75 Years Ago, Monster Tornado Destroys 80% of Small Illinois Town