Internet Wishes Betty White Happy 95th Birthday, Grateful She Isn't Dead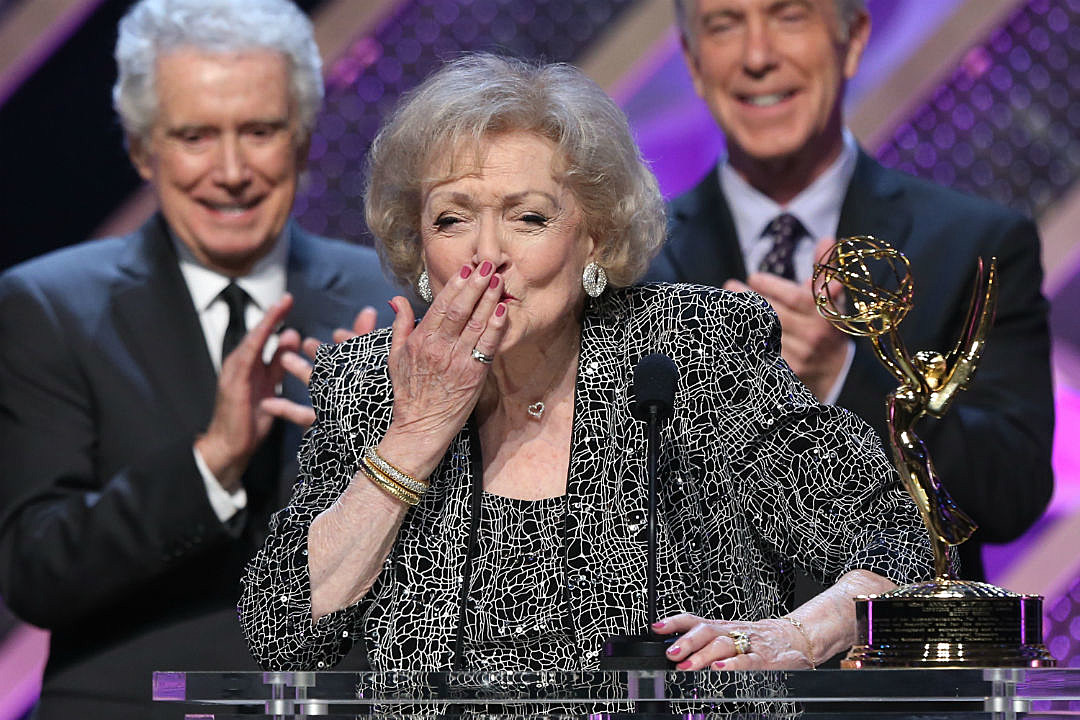 Happy birthday to Betty White, a person who is definitely still alive!
This morning (January 17), in honor of White's 95th birthday, the iconic actress began to trend on Twitter. Users who weren't privy to the celebrations, though, began to freak out, and take the hoopla as a collective signal that White had died.
when you see betty white trending but it's just her birthday pic.twitter.com/44lOPwPDnd

— antonio (@antoniodelotero) January 17, 2017
when you see betty white trending but it's her birthday. pic.twitter.com/cVIK7ijbWV

— old cash. (@ShamoniFans) January 17, 2017
Me every time I see Betty White trending, and I see she isn't dead pic.twitter.com/zhZRsBVhdG

— keirsten (@KeirstenAndress) January 17, 2017
I SAW THAT BETTY WHITE WAS TRENDING AND MY HEART LITERALLY STOPPED BUT I REALIZED ITS JUST HER BIRTHDAY THANK GOD pic.twitter.com/RPiCWme3n6

— iris kalani (@theiriskalani) January 17, 2017
Every year on Betty White's birthday I see her name trending and my heart drops bc I panic and think she died

— SuckyBonFuckyBoy™ (@khayaosborne) January 17, 2017
Yall really have to stop scaring me like that. I had a mini heart attack bc I thought Betty White had died..

— Qkwela™ (@OneNOnly_SSJ) January 17, 2017
White has been the subject of many a death hoax and rumor in recent years. There's even a site called IsBettyWhiteDead.com, which provides a daily update on whether the icon is currently alive (today's forecast is "as of tuesday 17th of january 2017 betty white is alive.")
In December 2016, one fan — in light of the deaths of Debbie Reynolds and Carrie Fisher — created a GoFundMe campaign called "Help protect Betty White from 2016.″
"Help 2016 catch these hands if it goes anywhere near Betty White! If she's okay with it I will fly to where ever Betty White is and keep her safe till Jan 1, 2017," California native Demetrios Hrysikos wrote as part of the mission's statement.
White's rep Jeff Witjas responded by telling CNN his client is planning to stick around for awhile
"Betty and I have a deal that she will live until at least 100, as I have booked her to work and Betty's word is Golden," he said.
Look Back at a Collection of Celeb-centric Hoaxes:

Source:
Internet Wishes Betty White Happy 95th Birthday, Grateful She Isn't Dead