2017 Billboard Music Awards: The Best + Worst Moments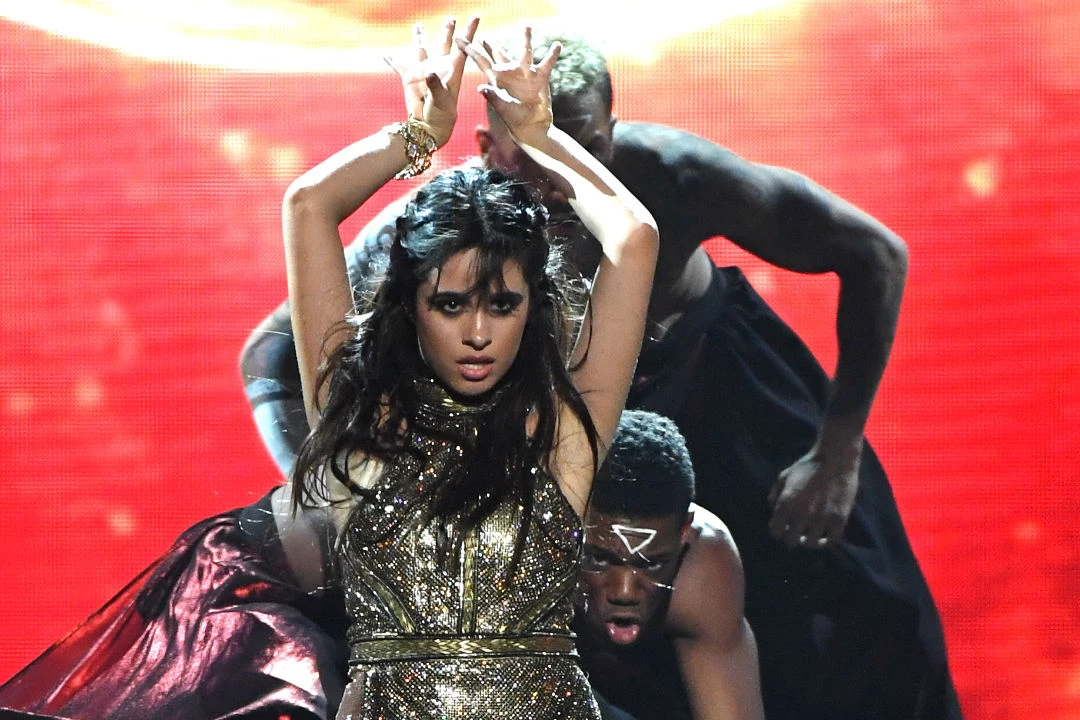 For better or worse, the 2017 Billboard Music Awards brought a type of electricity to Las Vegas that could have powered The Strip.
Featuring big performances from Celine Dion and Cher, unforgettable acceptance speeches from the likes of Drake — who broke the record for most wins in a single night — and more outfit changes from Vanessa Hudgens than anyone could count, the show moved at breakneck speed, and crammed a ton in a few short hours.
Still, not every minute of the BBMAs was a hit. Look back at the best and the worst of the Las Vegas revelry below:
Vanessa Hudgens with those vocals tho #BBMAs pic.twitter.com/HTwUTJFHL6

— Jarett Wieselman (@JarettSays) May 22, 2017
Best: Vanessa Hudgens was game for everything. As host, she impersonated everyone from Nicki Minaj to Celine Dion and made the BBMAs into a bit of a variety show.
Worst: As predicted, the charts-topping Chainsmokers were everywhere, and their acceptance speeches were as uninspired as their tepid, off-key performance. That Vocoder? Embarrassing.
@imjmichaels that last part was so beautiful. ❤️

— KATY PERRY (@katyperry) May 22, 2017
Best: Julia Michaels, who's detailed crippling stage fright, delivered a lovely rendition of hit track "Issues" that left her in tears. Her timidity considered, the set was completely convincing, and proof she's probably got many good ones ahead.
Talent sure runs in this family! @noahcyrus and @billyraycyrus introduce #BBMAs performer, @MileyCyrus! #MileyBu pic.twitter.com/kdB4HUBwP4

— BillboardMusicAwards (@BBMAs) May 22, 2017
Worst: Award show buddy-buddy routines are rarely successful, but the BBMAs' were particularly painful. Look no further than Billy Ray Cyrus and Noah Cyrus introducing Miley for sure evidence.
Wait….. not only was that performance by Miley Cyrus amazing but NICKI CLAPPED FOR MILEY!!!!!! I'm shook #BBMAs #NickiBBMAs

— Dante D'Angelo (@etnaD_olegnaD) May 22, 2017
now @MileyCyrus is crying PLEASE SEND HELP #BBMAs #Mileybu pic.twitter.com/Q0FvfmIJtF

— 1075 The River (@1075theriver) May 22, 2017
Best: Miley and Nicki might have ended their feud, which found a climax at the 2015 MTV Video Music Awards. At the tail end of Miley's "Malibu" set, the singer appeared to tear up, at which point a camera panned to Nicki, who mouthed "awww."
@blakeshelton @gwenstefani pic.twitter.com/KwQsxqLkEU

— kendel (@kennn_ada) May 22, 2017
Worst: The Gwen Stefani and Blake Shelton relationship-press tour continued when Shelton won the award for Best Country artist. Immediately, Shelton packed on the PDA and shouted Stefani out in his acceptance speech. Kind of sweet but, like, we get it, guys.
Celine Dion is an intergalactic treasure #BBMAs pic.twitter.com/ATQI263Dmz

— Jarett Wieselman (@JarettSays) May 22, 2017
Best: The legends came out swinging. Both Celine Dion and Cher delivered arresting sets of iconic hits "My Heart Will Go On" and "Believe," respectively. In a sea of otherwise unremarkable performances, the two queens kept the crowns firmly planted on their heads.
.@RachelPlatten and @CHRIS_Daughtry take the stage to present the Billboard Chart Achievement Award presented by @XFINITY! #BBMAs pic.twitter.com/i48hwuRt6a

— BillboardMusicAwards (@BBMAs) May 22, 2017
Worst: The product-placement was relentless, grating and pretty frequently interfered with the show's flow. When a voice-controlled remote control dictates an award, things have gone a little too far…
The Best of the 2017 Billboard Music Awards Red Carpet:

Source:
2017 Billboard Music Awards: The Best + Worst Moments